Harry Styles has sparked rumours he is romancing Kim Kardashian's little sister, after being spotted on a date with Kendall Jenner.
The pair enjoyed a low-key dinner date at Craig's Restaurant in West Hollywood on Wednesday night, and were spotted leaving in Harry's car.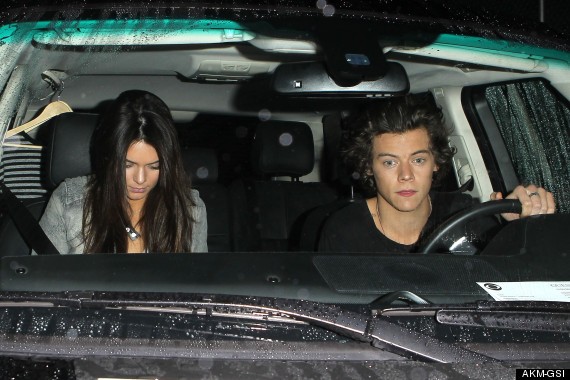 Harry Styles and Kendall Jenner were spotted on a date on Wednesday night
After being busted by the paps, Kendall tried to keep her her head down in the passenger seat of the 4x4, but was instantly recognisable.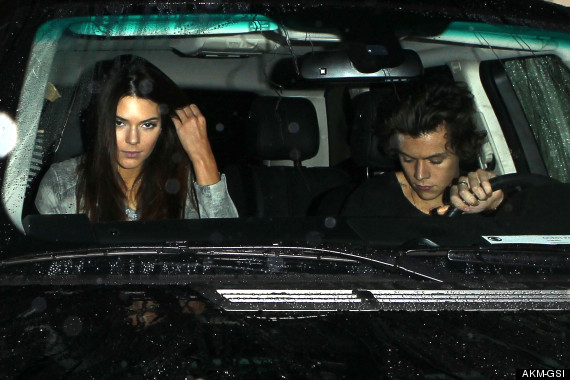 Kendall tried to go uncovered as the pair left the Hollywood restaurant
However, at one time Harry was more interested in Kendall's famous sister, asking Kim out on a date when he appeared on a US radio show last year.
Holding up a poster of Kim in a bikini, he'd stuck a Post-It note with the message: "Call me, maybe? ;)."
Awkward.
Harry's date with Kendall is bound to make his bandmate Niall Horan jealous too, as the Irish member of One Direction previously admitted he had a crush on Kendall.
He told Us Weekly: "She's so cute and I'm a sucker for nice eyes."
18-year-old Kendall caused controversy earlier this week after revealing a risqué photoshoot for Victoria's Secret swimsuit and lingerie catalogue campaigns.
19 Reasons Why We Love Harry Styles
1. He's got lovely, bouncy curls which we'd love to run our fingers through.

2. He's not afraid of getting naked.

3. He's got a rather nice voice, which he could serenade us with.

4. He was the cutest kid ever - just look at those cheeks!

5. His bromance with Nick 'Grimmy' Grimshaw. We heart a good bit of man love.

6. He scrubs up well in a suit. Yum!

7. He loves animals *melts*.

8. He gave Taylor Swift enough material for about 10 more albums during their relationship.

9. He has tattoos. Lots of tattoos. OK, many are questionable but it just adds to his allure.

10. He loves his mum. Bless!

11. He always gets the best girls (we love Flacko almost as much as Harry).

12. He's part of our favouritest band ever (ok, this week) - One Direction.

13. He's got a filthy mouth.

14. He's got some flashy cars. And a Capri. This is very cool indeed.

15. He's not afraid to make a fool of himself (yes, that is him inside that thing).

16. He's touchy feely. Especially when it comes to his bandmate's bits.

17. He's the Robbie of 1D.

18. He's charitable - 1D are releasing this year's Comic Relief single.

19. He'd be an amazing mate. We are sure of this.