The prize was a humble £116 and a novelty t-shirt, but 26-year-old James Brettell wasn't in it for the money. What he wanted to conquer was the Gigantwich - a monster sandwich served in the Mangetout bistro in Southend-on-Sea in Essex - and he did, in 36 minutes.
The Gigantwich - which totals 8,000 calories - is built with six slices of thick bread with chips and coleslaw on the side. It contains: sausage, bacon, ham, beef, turkey, lamb, steak burger, pulled barbeque pork, hash browns, various cheeses, stuffing, a cheese omelette, tomatoes, cucumber, salad, mayo, BBQ sauce and mustard. Onion rings perch on top like a halo.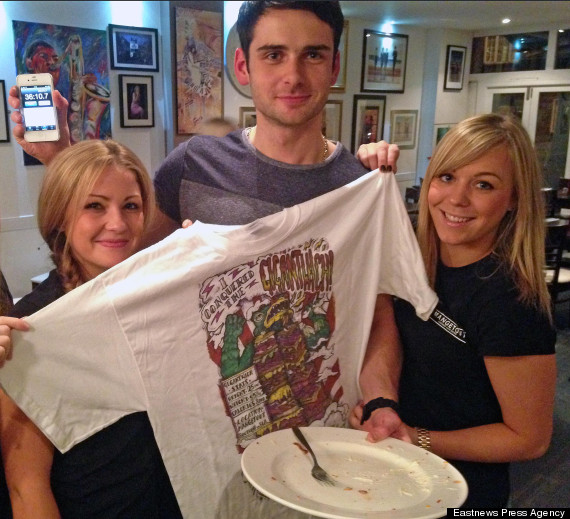 The sandwich costs £17.95 if it isn't completed within 45 minutes, and so far, 116 people have tried and failed including a UK strongman and people who eat competitively for a living.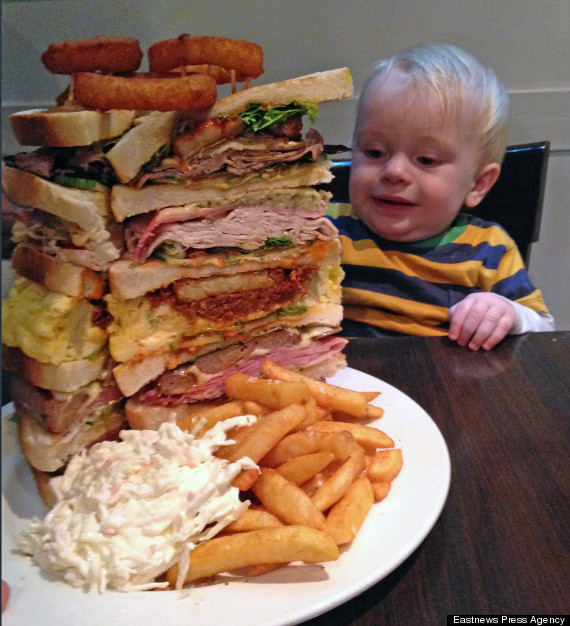 SUBSCRIBE TO & FOLLOW UK LIFESTYLE