A paranoid and parched consumer of beverages got a terrifying shock when they their mug fell apart and revealed what appears to be a listening device.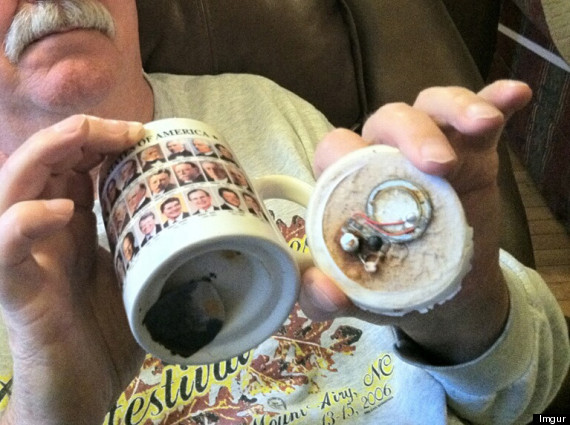 The unidentified but superbly moustachioed gent posted a photo on Reddit in the hope the internet could help.
Instead he was exposed as somewhat of a buffoon.
'Star-Bangled Banner' since you ask...
How To Avoid Surveillance
SUBSCRIBE AND FOLLOW
Get top stories and blog posts emailed to me each day. Newsletters may offer personalized content or advertisements.
Learn more