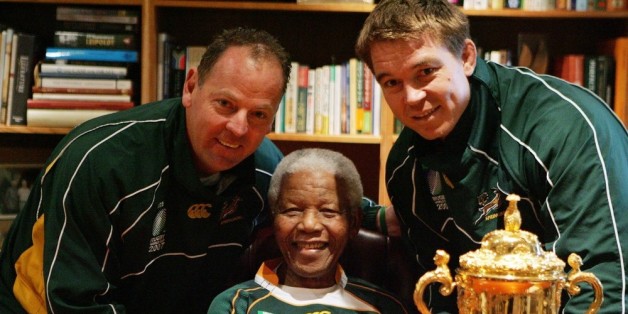 The former South African president had been ill for some time and was admitted to hospital earlier this year with a recurring lung infection.
Nelson Mandela: A Life In Sport
My respects to an extraordinary person, probably one of the greatest humanists of our time: Nelson Mandela. http://t.co/0iLg06VUEU
Still can't believe it MADIBA is gone
A sad day for our country. Rest in Peace Madiba. Condolences to his family and friends.
One of the greatest human beings ever..May your soul rest in peace..The worlds greatest fighter… http://t.co/kriCCKM7Is
You are home now Chief Nelson Mandela. Thank you thank you thank you thank you for your beautiful life. Forever my President. Mizpah
SUBSCRIBE TO & FOLLOW UK SPORT