'X Factor' winner Sam Bailey has revealed that her marriage has been put under strain since she's been on the show.
The prison officer admitted that her husband of ten years, Craig Pearson, found it tough as Sam - nicknamed Screwbo - put all her energy into the singing contest.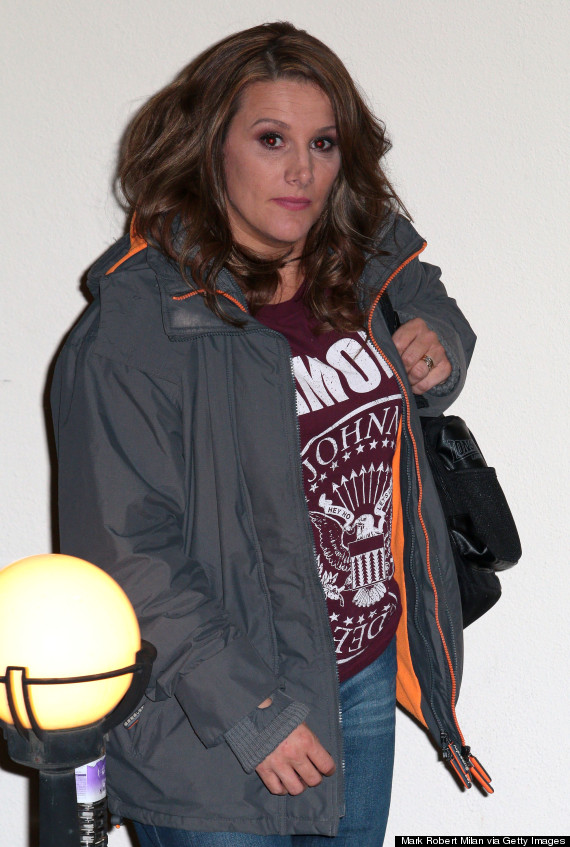 Sam Bailey
The 36-year-old told the Sun: "It's been tough. I'm not going to lie. I think Craig is finding it all a bit surreal to be honest.
"He's not been in the little bubble I've been in so there's a fear of the unknown for both of us. It's been hard to be away from my family. Craig has held the fort for so long and has done such an amazing job — but he wants me back now."
Sam beat Nicholas MacDonald to win the tenth series of 'X Factor' in Sunday night's live final after scoring more than a million votes.
After weeks away from Craig and their two children, Tommy, four, and Brooke, eight, she says she's now looking forward to a family Christmas.
"I've got all of Christmas off. That's going to bring it back up to what it was. But I know there will be ups and downs", she said..
"But the kids are the reason I'm doing this, even though it's been really tough and I've missed them.
"My husband has drummed that into them. They've had as normal a life as they can and they knew where I was. It's not like I disappeared off the face of the earth.
"It's going to be tricky but that's the plan. You have to think about the famous people that do it — Angelina Jolie and Brad Pitt — if they can so can I.
"As long as the kids get a great education and we all stay focused then we'll be all right. I want to live in the same area, I'll just get a bigger house."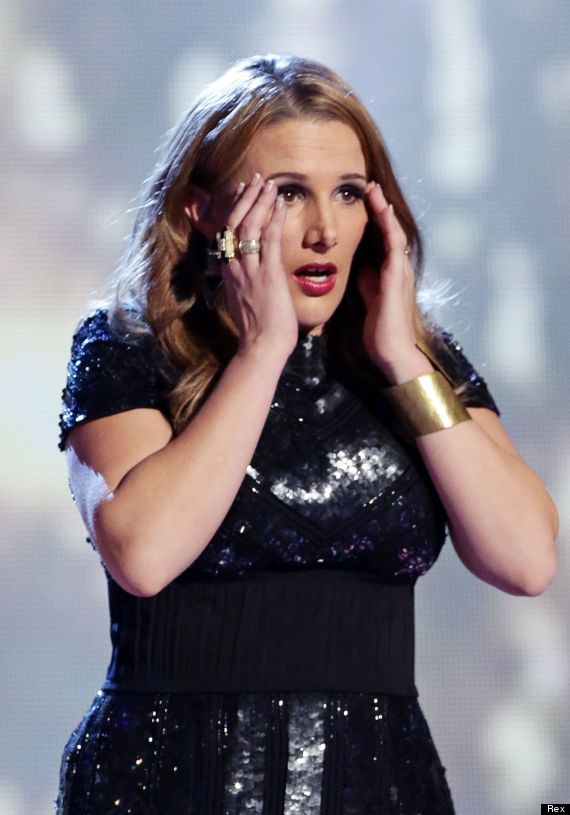 Meanwhile, it's been revealed that Sunday night's 'X Factor' final became the second least watched in the show's 10 year history, after attracting its lowest ratings since 2004.
An average audience of 9.5 million (plus an added 219,000 watching on ITV+1) tuned in to see Sam Bailey triumph over Nicholas McDonald.
The figure was also more than a million down on the previous year, when James Arthur was crowned champion.
Sam's single 'Skyscraper' is available to download now and all profits will be shared equally between Great Ormond St Hospital Children's Charity and Together for Short Lives.

Top 20 'X Factor' Moments
2010: Friends Abbey and Lisa, AKA *coughs* Ablisa, came to blows onstage but not before murdering Shayne Ward's 'That My Goal' and asking Natalie Imbruglia who she was. Who needs enemies etc, etc

2012: Hysterical crying, collapsing to the floor, wailing... Rylan Clark's reaction to the news Nicole Scherzinger was taking him through to the live shows was TV gold.

2010: You don't have to be a professional lip-reader to work out what that naughty little scamp Harry Styles whispered into Matt Cardle's ear after he won the final in 2010. Tut tut.

Nicole Scherzinger: All of her.

2010: Cheryl Cole declared that Cher Lloyd was 'reet up her street' when she auditioned in 2010 - and after 37million views on YouTube, it seems she's not the only one.

2008: Alexandra Burke is crowned the winner of the 2008 series after a show-stopping performance of 'Listen' with her hero, Beyonce. Spine-tingling stuff that had us (and Alexandra) welling up.

2012: Tulisa was left speechless when Gary brought up her 'fag ash breath' during one of the live shows. We bet that doesn't happen very often.

2011: Lady Gaga runs on stage to embrace Marmite act Kitty Brucknell. Totes emosh.

2010: Cheryl and Dannii refuse to clap and aim their very best death stares in Jay Kay from Jamiroquai's direction after he slated them in the press ahead of his performance on the show. Two words: don't mess.

2012: Gary Barlow goes all diva on our asses as he storms off the live show in disgust at Rylan Clark going through to the next round over his act, Carolynne Poole. Remember her? Exactly.

2010: Justin Bieber tries his luck with Cheryl Cole. Fails.

2012: Pink-a-like Zoe Alexander throws the mother of all tantrums following her audition. We're still quaking behind our sofa. Brrrrrr.

2009: Calvin Harris enjoyed Jedward's rendition of the Queen classic 'Under Pressure' so much that he invaded the stage. With a pineapple on his head, natch.

2011: Alexandra Burke introduces the phrase 'ok.com' to the nation. Nation cringes.

2010: Whitney Houston put in a memorable performance back in 2010 - for all the wrong reasons. She started to sing 'Million Dollar Bill' in the wrong place, struggled through the performance and then suffered a major wardrobe malfunction when her bra strap came undone. Not her finest hour.

2012: Geri Halliwell vs Gary Barlow, AKA Barking vs Boring.

2011: Before Nicole Scherzinger brought new levels of camp to the show, there was Kelly 'who knew you were doing uptempo, owww' Rowland. J'adore.

2009: Lady Gaga sings 'Bad Romance' drressed as mad bat woman in a bath. As you do.

2011: Robbie 'does a Sinitta' as he helps his Take That mate Gary Barlow at judges houses. Not sure she'd have worn those socks though, Rob.

2010: Cher Lloyd loses it during the Judges' Houses stage of the competition, blaming a throat infection, not that Cheryl Cole seemed to mind - she still put her through to the live shows.
MORE 'X FACTOR'