Three things certain to give us the jitters - spiders, robots with dubious intentions and death-by-laser.
This is the aptly named Death Ray Laser Drone Bot, created by 20-year-old Illinois student, Drake Antony, who posts under the name StyroPyro.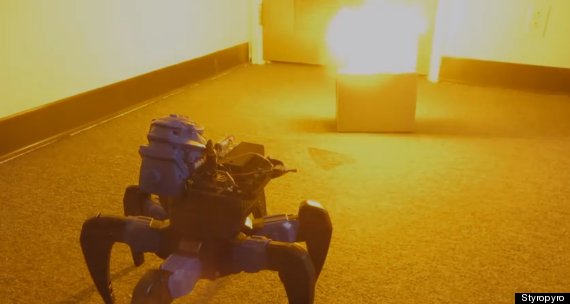 This however, is billed as "my most terrifying creation as of yet".
It's actually a modified toy called an Attacknid that normally fires harmless foam darts against other Attacknids.
Stick a 2W laser diode on its back though and things change. Dramatically.
As you can see from the video, it's capable of bursting balloons and setting fire to sheets of paper - and walking in a most sinister manner.
These Spiders Are Beautiful And Terrifying
SUBSCRIBE TO & FOLLOW UK TECH