Pope Francis has called for a change in how Catholic Church treats the children of gay couples and divorced parents - while acknowledging modern family circumstances are "difficult to understand".
Italian websites on Sunday published extracts of the Pope's speech to the Catholic Union of Superiors General in November.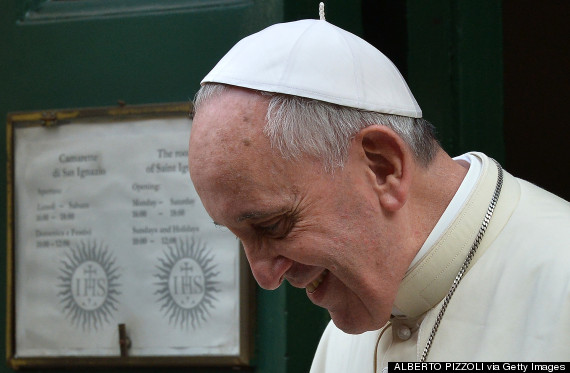 The extracts from Pope Francis' discussion in November have only just been published
"The number of children in schools whose parents have separated is very high. I remember a case in which a sad little girl confessed to her teacher: 'my mother's girlfriend doesn't love me'."
Generations are changing, the pontiff added, and the Church needed to adapt the way it spoke to them, being "careful not to administer a vaccine against faith to them".
Francis, who was proclaimed TIME magazine's Person of the Year for his attempts to broaden the Catholic Church's inclusivity and focus on issues of poverty, appeared to reach out to the gay community in July when he told reporters: "If someone is gay and seeks the Lord with good will, who am I to judge?"
SUBSCRIBE AND FOLLOW
Get top stories and blog posts emailed to me each day. Newsletters may offer personalized content or advertisements.
Learn more