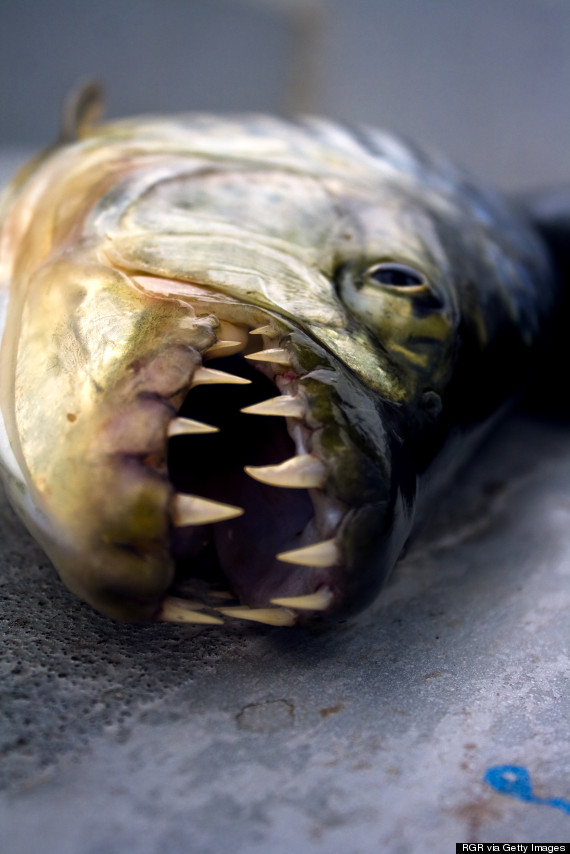 Fearsome-looking critter and one long-rumoured to adept at catching birds of all things.
The video above - although grainy - shows a poor unfortunate swallow happily minding its own business above an African lake when a fish jumps out of the water and...
Well, it doesn't end happily for the bird...
SUBSCRIBE AND FOLLOW
Get top stories and blog posts emailed to me each day. Newsletters may offer personalized content or advertisements.
Learn more