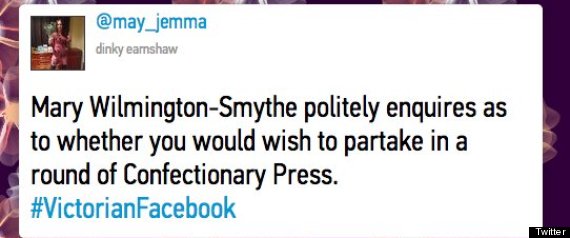 - and Twitter uses leapt upon it with more glee than a street urchin on a shiny ha'penny.
Here are some of our favourites - but be sure to check out the #VictorianFacebook hashtag for more delights.
#VictorianFacebook Tweets
SUBSCRIBE AND FOLLOW
Get top stories and blog posts emailed to me each day. Newsletters may offer personalized content or advertisements.
Learn more