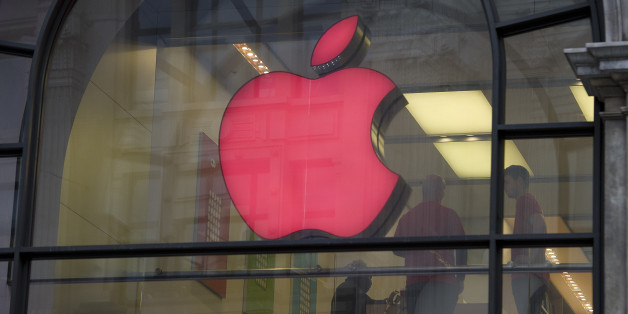 A new poll of the UK's leading brands has placed Apple below Andrex.
Apple fell to 14th position in the latest Consumer Superbrands survey, which has been run every year since 1995, from its position as second in the list in 2013.
Top of the list is British Airways, followed by Rolex and Coca Cola. It was also beaten by Amazon, which is amongst Apple's strongest rivals in the tablet market.
But in a bit of good news for the company, its biggest competitor Samsung did not appear in the top 20.
Consumer Superbrands said that the absence of late founder Steve Jobs might have left consumers feeling the brand no longer stood for innovation in quite the same way as before.
Stephen Cheliotis, chairman of the Superbrands council, said: "Apple and the other tech giants have suffered, with Apple particularly struggling to meet arguably unrealistic high expectations.

"It is increasingly clear that in the short-term at least, Apple is struggling to maintain its enviable innovation record in the eyes of consumers while failing to inspire individuals without its hugely influential leader, the late Steve Jobs."
1. British Airways
2. Rolex
3. Coca-Cola
4. BBC
5. Heinz
6. Microsoft
7. Google
8. Gillette
9. Kellogg's
10. BMW
11. Cadbury
12. Andrex
13. Amazon.co.uk
14. Apple
15. Boots
16. Nike
17. Sony
18. Marks & Spencer
19. Shell
20. Mercedes-Benz
SUBSCRIBE AND FOLLOW
Get top stories and blog posts emailed to me each day. Newsletters may offer personalized content or advertisements.
Learn more