LeBron James resembled a comic book character on Thursday night as he donned a carbon fibre mask for Miami Heat's match against the New York Knicks.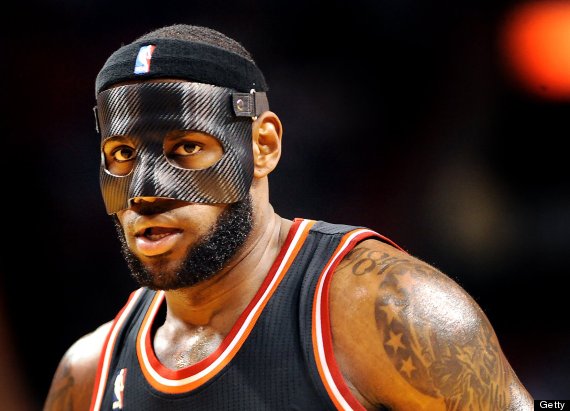 It doesn't matter who he is, what matters is his plan
James broke his nose against Oklahoma City last week but was back for the Heat's trip to the Big Apple.
And the four-time MVP turned out to be more hero than villain, as the NBA champions recorded their sixth successive win
SUBSCRIBE AND FOLLOW
Get top stories and blog posts emailed to me each day. Newsletters may offer personalized content or advertisements.
Learn more