Just when we thought we couldn't possibly love Benedict Cumberbatch any more than we already do (we are fully paid up Cumberbitches seeing as you're asking) he goes and does this at Sunday night's Oscars…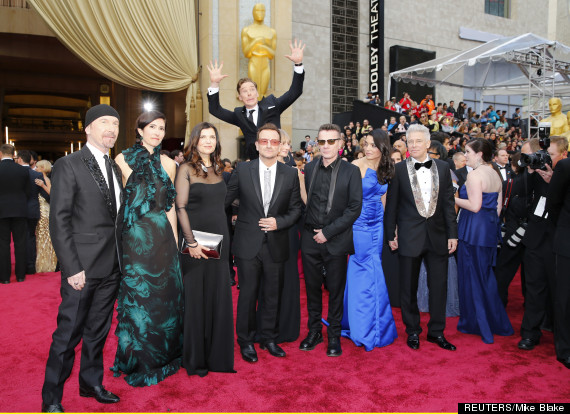 Benedict Cumberbatch photobombs U2. Amazing.
Yes that is Bono and co AKA rock royalty U2 posing on the Oscars red carpet and yes that is the 'Sherlock' star attempting - and we think you'll agree succeeding - in upstaging the band.
Ooooh there's always one, isn't there? But still... Best. Photobomb. Ever.
Oscars 2014 After Parties
SUBSCRIBE AND FOLLOW
Get top stories and blog posts emailed to me each day. Newsletters may offer personalized content or advertisements.
Learn more