Miley Cyrus took to the to stage in her underwear at a recent 'Bangerz' tour concert in Wisconsin, however (for once) the skimpy outfit was the unintentional result of a failed quick change.
While some audiences would be left shocked to see a singer emerge on stage in their knickers, many of Miley's fans just assumed the 'We Can't Stop' starlet was showing off a new outfit, leading the 21-year-old to sheepishly explain the situation via Twitter.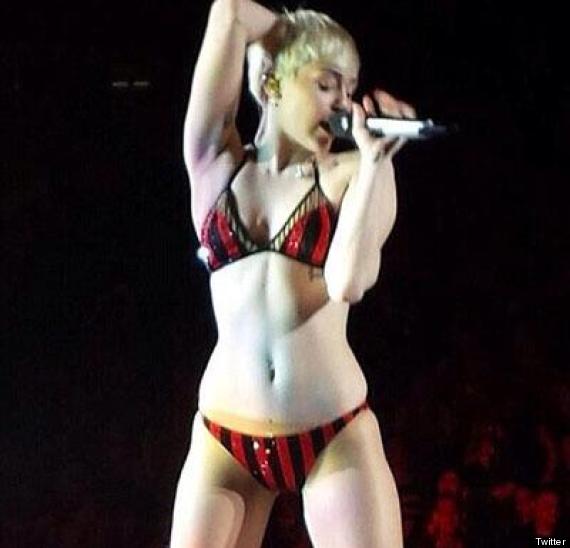 Miley has confirmed that this wasn't an intentional outfit choice
"Never happened to me before. But I love my fans as much as they love me! I couldn't miss 23," added Miley.
After leaving a note with his name and Twitter handle in the star's private room, the fan was arrested by Omaha police on suspicion of criminal trespassing. Love her or not, Miley knows how to work a marijuana leaf-print thong leotard
The singer's outfits and stage antics have had tongues wagging - including her own - since the tour kicked off last month.
SUBSCRIBE TO & FOLLOW UK ENTERTAINMENT