Fan art is one of the most genuine and charming ways of paying tribute to one's heroes.
The hours spend labouring over a sketch pad, sculpture or any creative endeavour are true testament to this.
Sometimes they land a little off-the-mark, but even then the effort is still touching.
But this is downright hilarious.
Behold the work of Twitter's @JamieDMJ, who took it upon himself to Photoshop what some celebrities would look like based on their "worst" fan art.
PS here is some more fantastically odd fan art - the Nic Cage image in particular is a wonder to behold.
1. Hunter S. Thompson necklace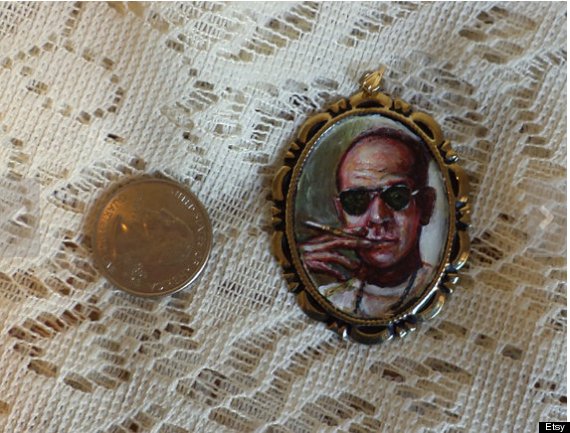 Credit: mygoodbabushka
2. Clint Eastwood onesie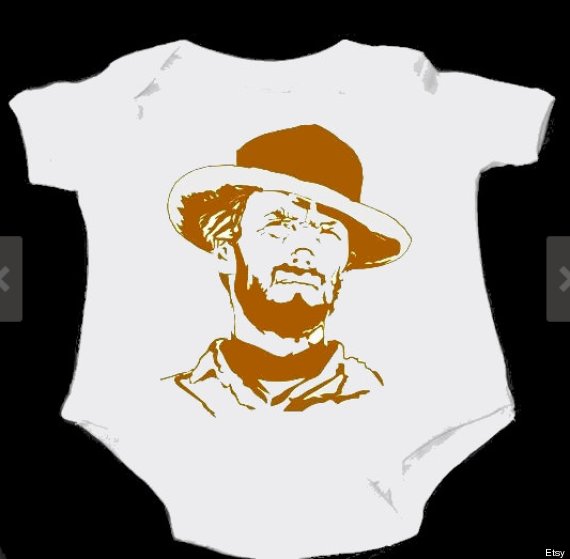 Credit: thehappywhiner
3. Bill Murray earrings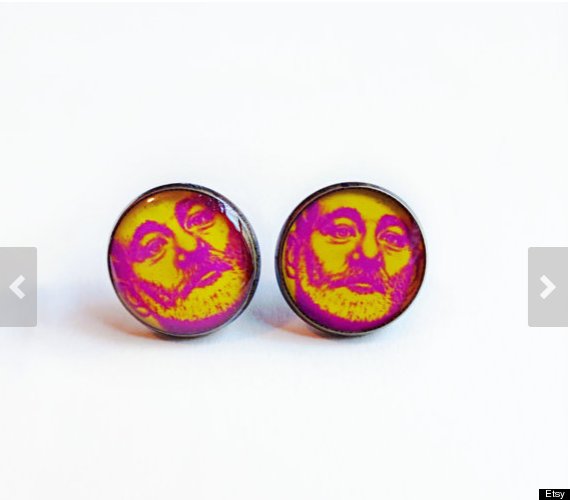 Credit: ARTWORKbyMALLORY
4. Celebrity mugshot wallet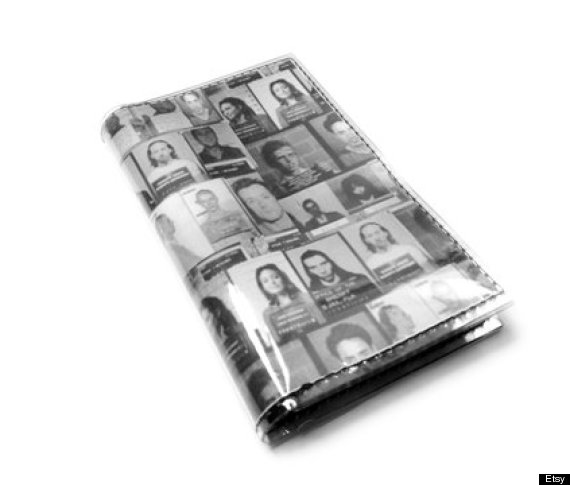 Credit: reneemichele
5. Paris Hilton votive candle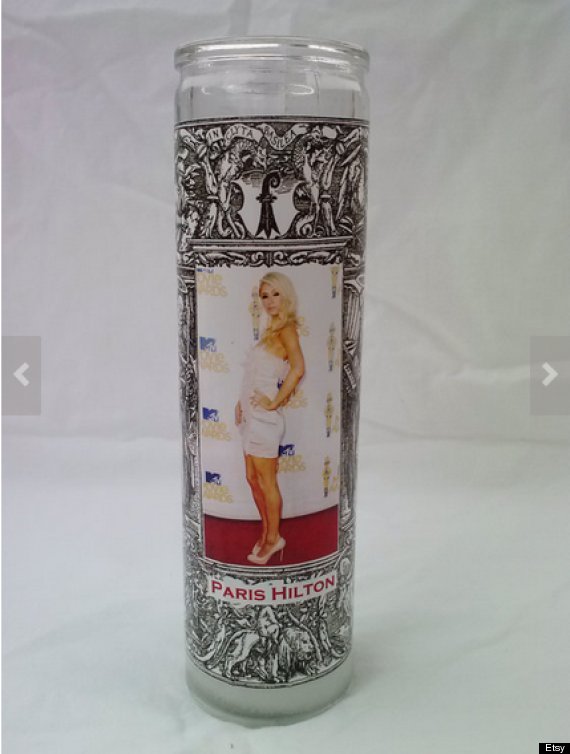 Credit: noveltiescarlitos
6. Adam Levine glasses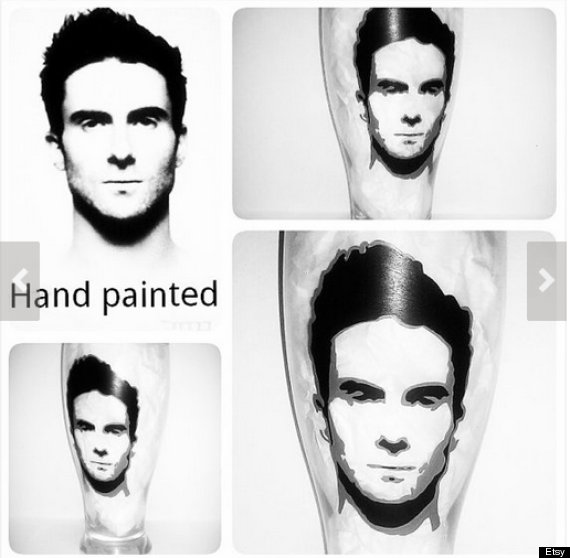 Credit: kraftymamaboutique
7. Ryan Gosling Moleskine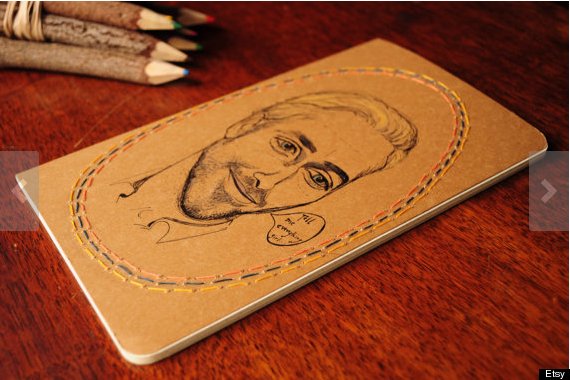 Credit: PeekArt
8. Alex Trebek needlepoint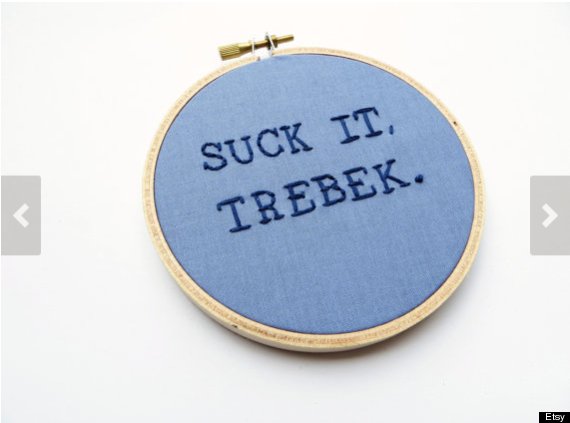 Credit: StitchCulture
9. Custom celebrity felt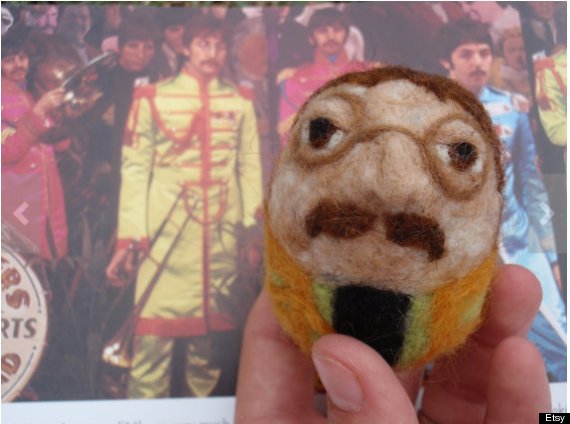 Credit: GoodNaturedByDani
10. Tupac vinyl record painting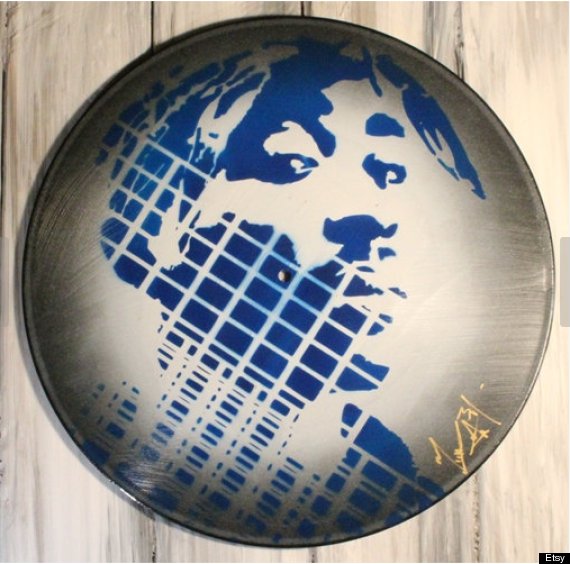 Credit: WilcoxArt
11. Nicolas Cage Jesus photo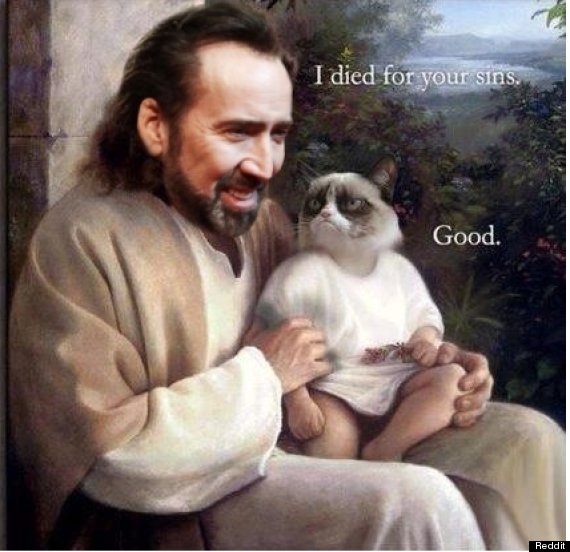 Credit: Reddit
12. Cameron Diaz leather patch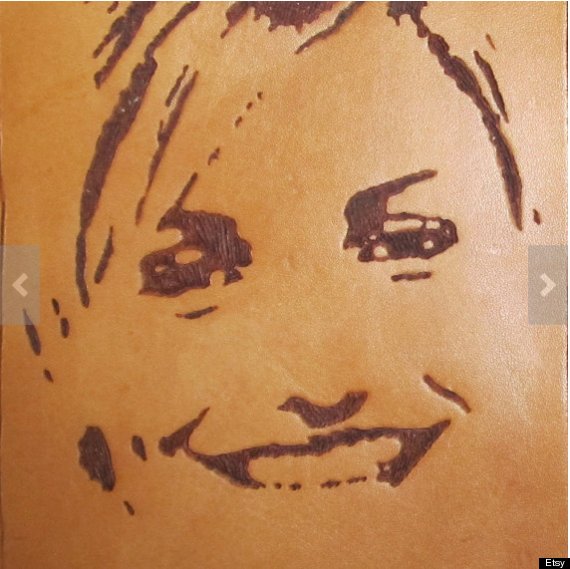 Credit: DaddyoFattyo
13. Tom Cruise wall decal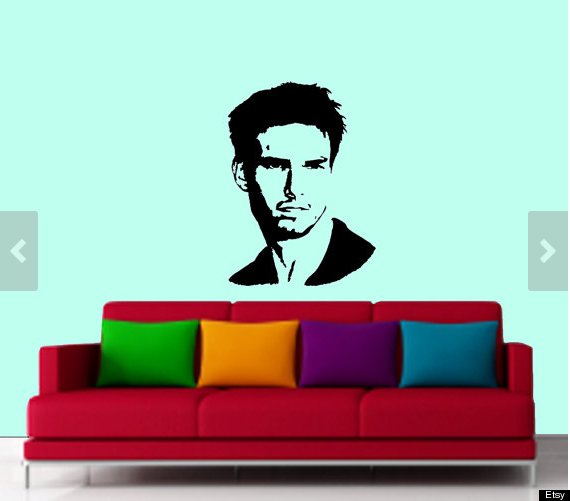 Credit: VinylSpace
14. Marilyn Monroe brooch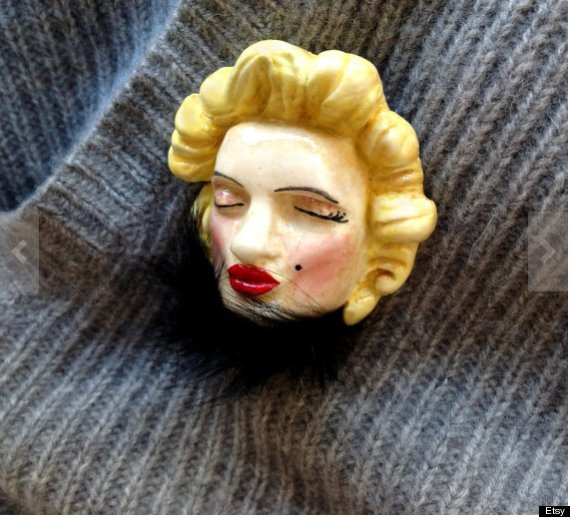 Credit: nizza2011
15. Justin Bieber pin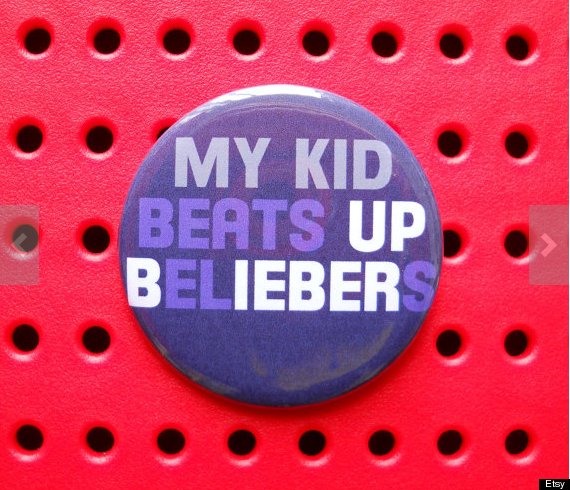 Credit: 87rabbits
16. Mr. T temporary tattoos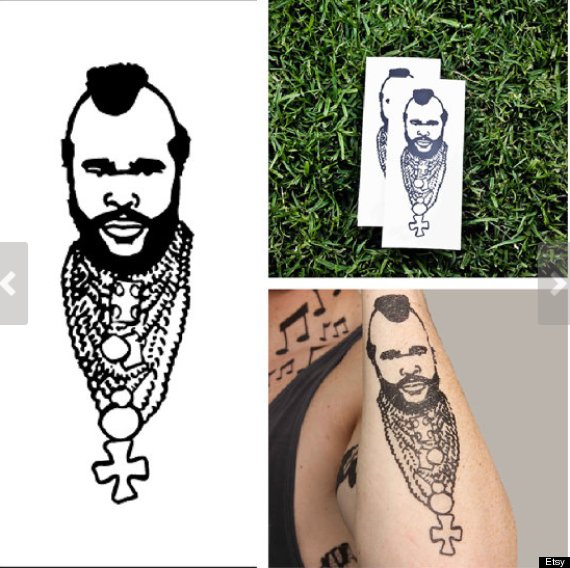 Credit: Tattify
17. Conan O'Brien earrings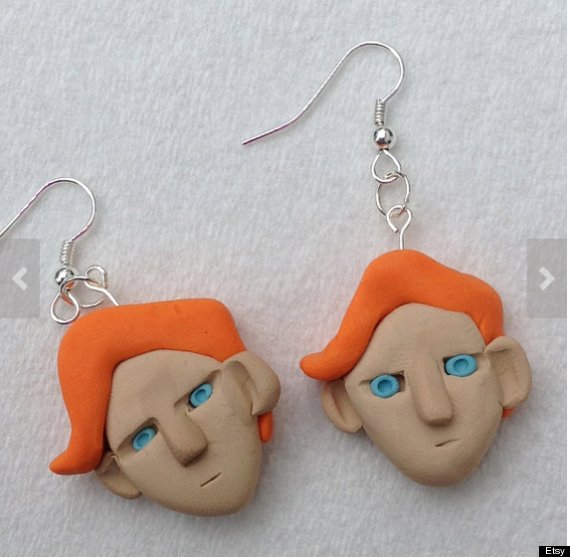 Credit: thirtytwoAD
18. Stephen Colbert couch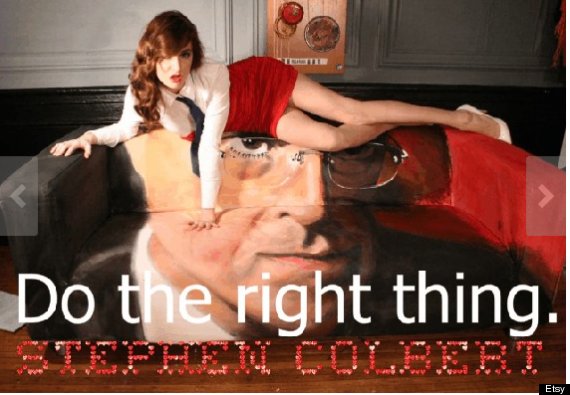 Credit: mattcharlan
19. Lady Gaga couch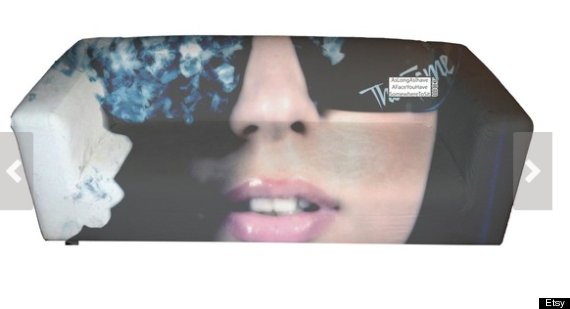 Credit: Etsy
20. Lindsay Lohan tote bag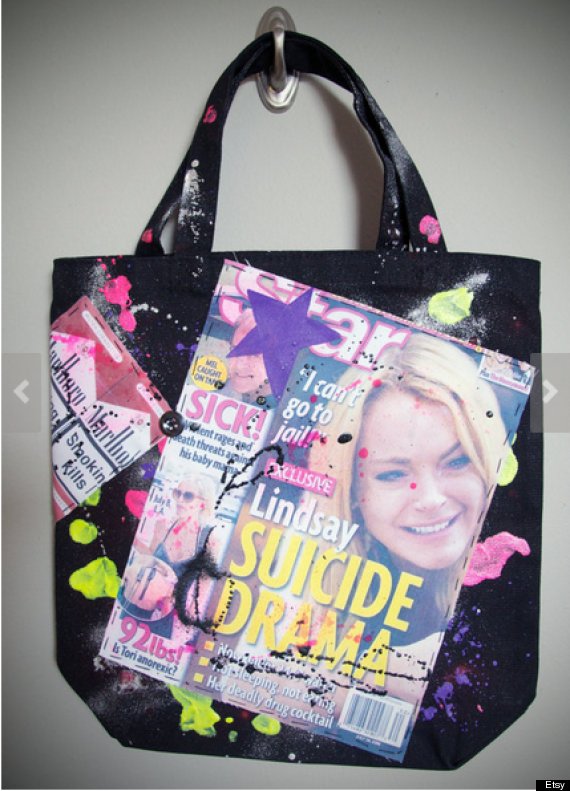 Credit: lovejonny
FOLLOW HUFFPOST