UPDATE Missing Malaysia Airlines Flight MH370: Vanishing Planes Mapped Since 1948 (PICTURE)
Dramatic new developments in the confused search for missing Malaysia Airlines flight MH370 – the passenger plane's disappearance can be traced back to Pitbull and Shakira's 2012 track "Get It Started," according to the YouTube illuminati.
Pitbull's lyrics include "Now it's off to Malaysia" and "Two passports, three cities, two countries, one day."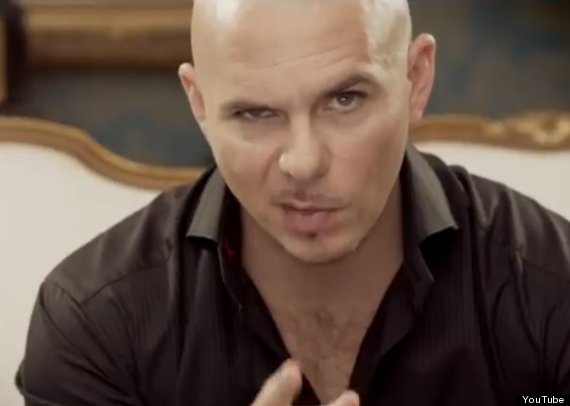 Conspiracy theorists have said that the two passports relate to the stolen Austrian and Italian passports used by two Iranians to board MH370, the three cities refer to the capital cities of Malaysia, China and Vietnam and the two countries are Malaysia and Vietnam. Obviously.
The lyrics "No Ali, No Frasier, but for now off to Malaysia" meanwhile were linked to the "Mr Ali' the press have been referring to for one of the two Iranian passengers – despite Malaysian authorities having confirmed the 19-year-old is actually called Pouria Nourmohammadi.
"This song is related to the mh370 incident.. OMG!!!" one mind-blown commenter wrote."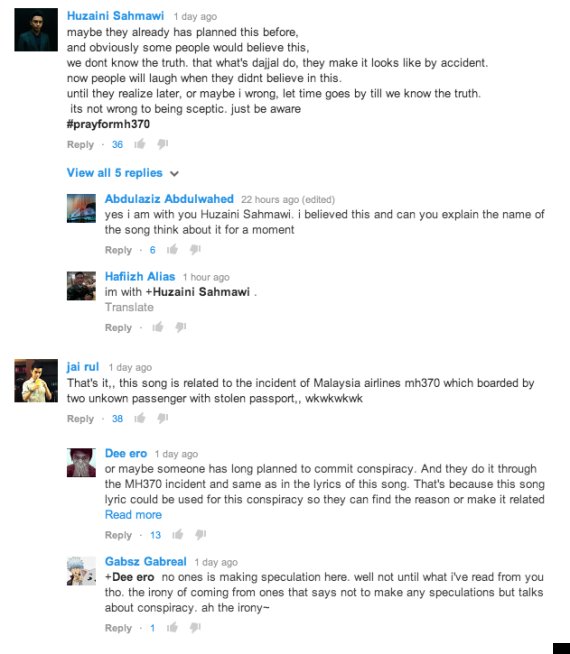 So are the lyrics mere coincidence? Of course they are.
SEE ALSO

Courtney Love Reckons She Might Have Located Missing Plane MH370. Here Are Her Findings

Malaysia Airlines Plane 'Changed Course And Flew For An Hour Before Vanishing'

The Malaysian Airlines Sightings That Have All Turned Out To Be False Leads

Iranian Man On Stolen Passport Had 'No Link To Terror Groups'

7 Of The Wackiest Conspiracy Theories About The Malaysian Airline Disaster
The mystery surrounding the missing passenger plane deepened on Thursday morning after the Malaysian Transport Minister robustly dismissed a number of reports.
As the search for the doomed Malaysian Airlines plane entered its sixth day, officials have confirmed they still know nothing, with a press conference this morning ending with lots of denials, little new information and still no sign of the plane.
SUBSCRIBE TO & FOLLOW UK DAILY BRIEF