The journalist and broadcaster, recently removed from his anchor spot on CNN due to falling ratings, has a chair with his name on it, seemingly snapped on the 'Entourage' set at Warner Bros, posted by John Ferriter on his Instagram account.
'The Entourage' movie is currently being filmed, and should appear on screen next year. It will have all the usual suspects - Jeremy Piven, Adrian Grenier, Kevin Connolly, Kevin Dillon, Jerry Ferrara - plus a host of other names, including Billy Bob Thornton and a reported Alice Eve.
Mark Wahlberg, whose real life was the inspiration for the series, is also rumoured to be making a cameo role, as well as producing.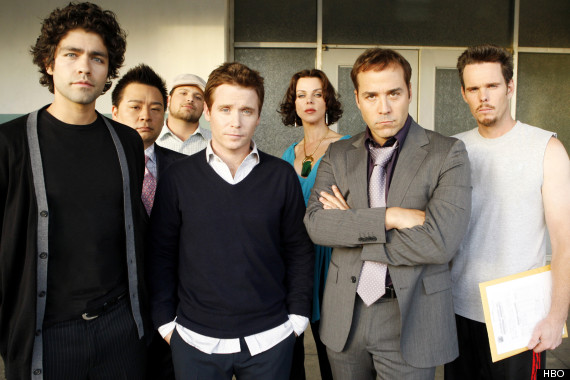 The 'Entourage' movie will reunite the stars of the hit TV show, promises producer Mark Wahlberg
'Entourage' Stars In Action
SUBSCRIBE AND FOLLOW
Get top stories and blog posts emailed to me each day. Newsletters may offer personalized content or advertisements.
Learn more