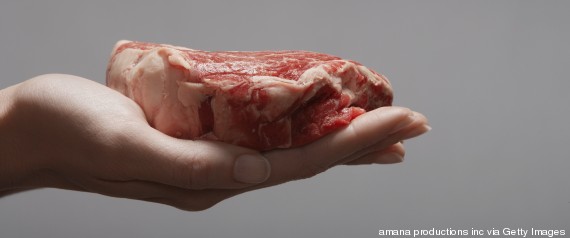 It's like International Women's Day never happened.
Yes, today is a day of celebration for all carnivorous men, for it is Steak And Blow Job Day. No, really.
What it most definitely is, is an excuse for silliness - and barbs - on Twitter. We've rounded up some of our favourite tweets about it (so far - we'll keep adding to it) below. But first, an Honourable Mention to @scriblit, aka Gabby Hutchinson Crouch, for her proposed follow-up days:
Looking forward to 14th April's Pie & Pegging Day.
14th May - Bakewell Tart & Auto Erotic Asphyxiation Day
14th June - Packet of Frazzles & dressing him up like a French Maid and then chasing him around the house with feather duster Day
Steak And Blow Job Day: Twitter Reacts
SEE ALSO:
SUBSCRIBE AND FOLLOW
Get top stories and blog posts emailed to me each day. Newsletters may offer personalized content or advertisements.
Learn more