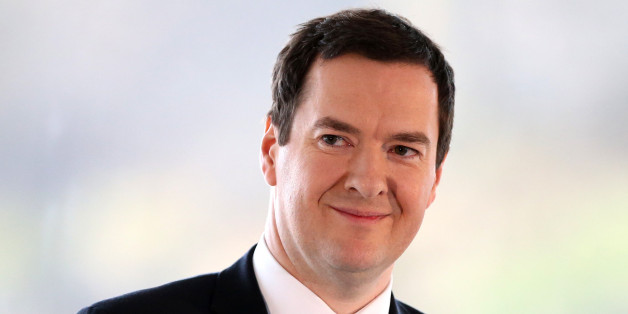 George Osborne delivers the penultimate Budget before the 2015 general election at 12.30pm today, we will be keeping track of some of the build up and reaction throughout the day here.
19/03/2014 13:37 GMT
George Osborne's £119bn welfare cap 'smoke and mirrors', warn experts
George Osborne's decision to cap spending on benefits in the next parliament at £119 billion has been dismissed as "smoke and mirrors", by a leading economist.
Jonathan Portes, head of the National Institute for Economics and Social Research (NIESR) and a former Cabinet Office chief economist, told the Huffington Post UK that the Chancellor's Budget announcement on Wednesday failed to specify how it would be achieved.
19/03/2014 13:35 GMT
Ed Miliband responds
Ed Miliband now has the tricky job of responding. He says that said in his hour-long statement, the chancellor "did not mention one central fact - the working people of Britain are worse off under the Tories, living standards down month after month, year after year".
19/03/2014 13:33 GMT
Budget statement in full
You can read George Osborne's Budget statement in full here.
19/03/2014 13:31 GMT
55 minute Budget statement
And that's it. Osborne sits down after a 55 minute Budget statement.
19/03/2014 13:22 GMT
Lib Dems claim #libdemwin as income tax threshold will rise to £10,500
Lib Dem MPs cheer happily as Osborne announces the income tax threshold will rise from £10,000 to £10,500. It's their key policy and do not want to let the Conservatives try and claim credit.
The party's press office Tweeted: "Looks like @George_Osborne has gone native! #libdemwin." The Lib Dems added:
The Budget has confirmed victory for the Liberal Democrats in our campaign to deliver an £800 tax cut for people on low and middle incomes.

Cutting income tax by £700 – by raising the tax-free allowance to £10,000 – was the top priority on the front page of the Liberal Democrat manifesto. That comes into effect next month and the Budget today has confirmed that the Liberal Democrats have now been able to go even further. The tax-free threshold will rise to £10,500 next year, giving a tax cut of £800 for 25m working people since 2010.
19/03/2014 13:17 GMT
Beer duty will be cut by 1p
Chancellor: "Beer duty next week will not be frozen - it will be cut again by a penny" #Budget2014 http://t.co/IKTDLR9EHh

— HM Treasury (@hmtreasury) 5 years ago
19/03/2014 13:11 GMT
Inheritance tax waived for emergency services
Osborne reveals that inheritance tax will be waived for emergency services personnel who "give their lives protecting us". He will also waive VAT on fuel for air ambulances and inshore rescue boats.
19/03/2014 13:09 GMT
Money for potholes
Osborne announces an additional £140 million made available for repairs and maintenance to flood defences. and an additional £200 million for potholes.
19/03/2014 13:05 GMT
Osborne Budget so far feels like a remix of his greatest hits - welfare cap, stamp duty, tax avoidance. Will there be anything new?

— Robert Colvile (@rcolvile) 5 years ago
19/03/2014 13:03 GMT
This is about the 3rd time George Osborne has hit private jets. Good to see his previous, em, research into the sector come in handy…

— Fraser Nelson (@FraserNelson) 4 years ago
SUBSCRIBE TO & FOLLOW UK POLITICS