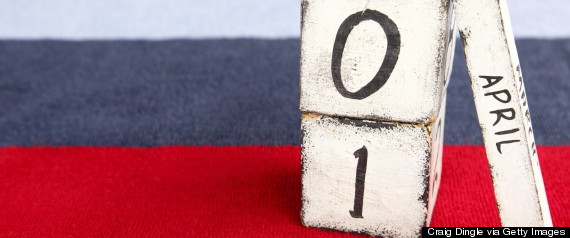 Huffington Post UK Comedy Editor Andrea Mann rounds up today's April Fools' Day pranks from around the world (wide web)...
01/04/2014 17:00 BST
And Finally... YouTube Unveils Its Trends For 2014
As we're all/largely/somewhat about viral video content here on HuffPost UK Comedy, it seems appropriate to sign off on this: a Wizard Of Oz-style lifting of the curtain, if you will, behind the scenes at YouTube.
It's frighteningly plausible. And I for one can't wait for 'Butter Fails'.
01/04/2014 16:48 BST
Samsung's Wearable Glove - Technology At Your Fingertips (And Palm)
"Samsung Fingers is the slimmest (0.2mm) and lightest (1g) wearable glove by Samsung and comes with a wide 3 inch flexible UHD Super Emo-LED display," explains Samsung's official blog. "Combined with an advanced 16 megapixel camera, Samsung Fingers offers the best-looking selfies you get your hands on.
"Samsung Fingers also supports the latest, fastest networks including 5G and Wi-Fi 902.11wz so you can keep in touch with the latest. Boost your creativity with dedicated features such as Finger Painter and S-tut."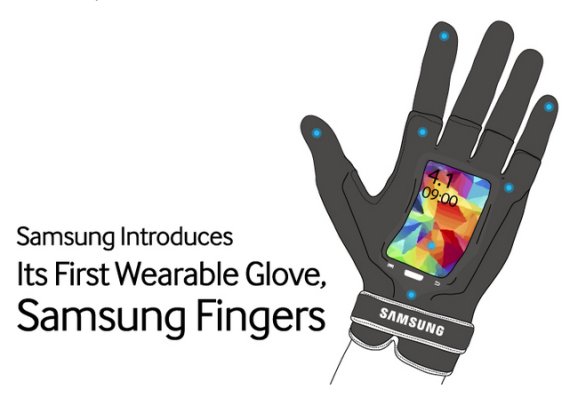 Well, I for one am delighted. I'm fed up with all those unwearable gloves I've got.
01/04/2014 16:43 BST
Brixton To Be Renamed 'East Clapham' Under New Rebranding Policy
There's gentrification... and there's this one step too far: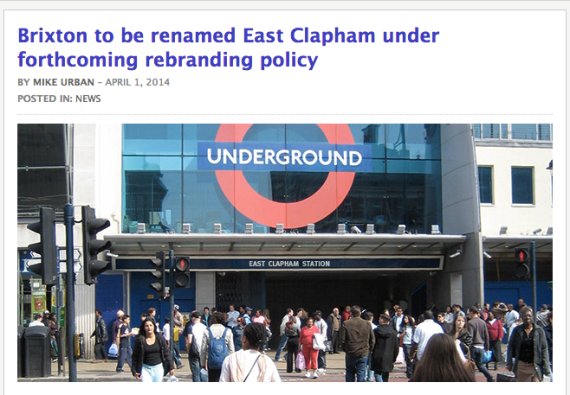 01/04/2014 16:32 BST
Canadian Airline WestJet Changes All Flights To Metric Time
Miss your flight? Blame Canada.
01/04/2014 16:24 BST
Give The Dog A Phone... With The 'Fidophone'
Do you miss your dog when you're at work? More importantly: does your dog miss you when you're at work?
Well, fear not - because Australian phone company Optus can bring you together with their exclusive Fidophone:
(Unfortunately, it's only available in Australia. And it's not real.)
01/04/2014 16:00 BST
The 'Wino-Tap' Is Our New Favourite Piece Of Kitchen Kit... That Doesn't Exist
Now, I'm not one to condone the abuse of alcohol but... TAKE ME HOME, DADDY!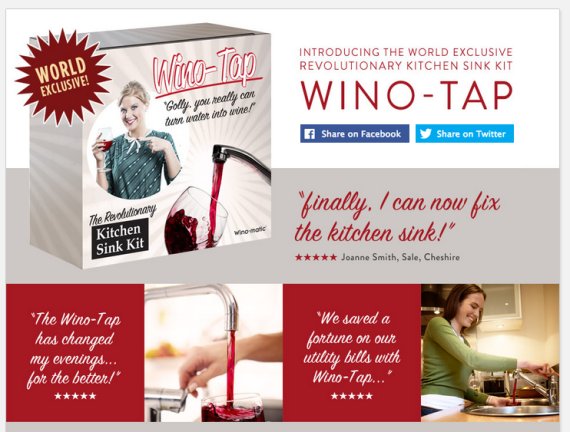 Yes, Getting Personal's Wino-Tap is an April Fools' Prank I can certainly get behind. And in front of. And to the side of. You know, like when you're rinsing your mouth after washing you teeth.
Suddenly, 'house wine' has a whole new meaning.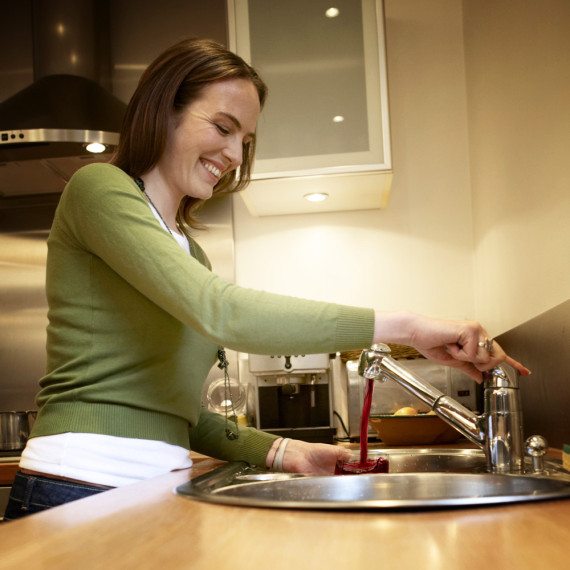 01/04/2014 15:33 BST
President Obama Accepts Cambridge Union's Invitation To Speak
Except, of course, he didn't. Despite what this email put on their Facebook wall said...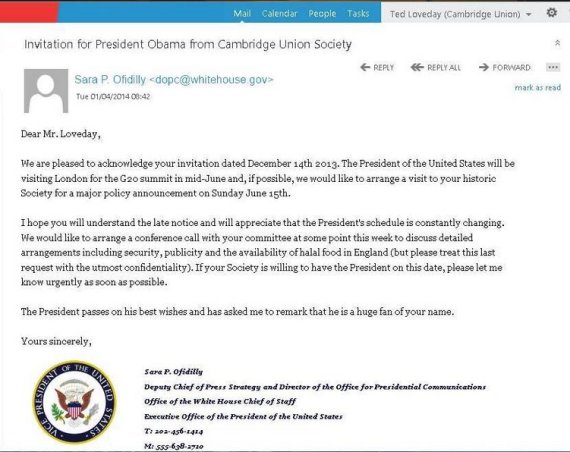 "After several weeks' hard work on Vacation Committee, the Union is pleased to offer a sneak peak of the positive responses from potential speakers in the form of the attached email," posts the Union Society Press Officer - later adding: "We regret to inform members that the Duchess of Cambridge still hasn't responded to our repeated requests for a joint appearance as part of the debate, but His Holiness the Pope has expressed an interest in principle."
01/04/2014 15:26 BST
More Of Today's Corporate Pranks
One of m'colleagues has collated nine of today's daftest corporate April Fools pranks - including, yes, biscuit-flavoured tea.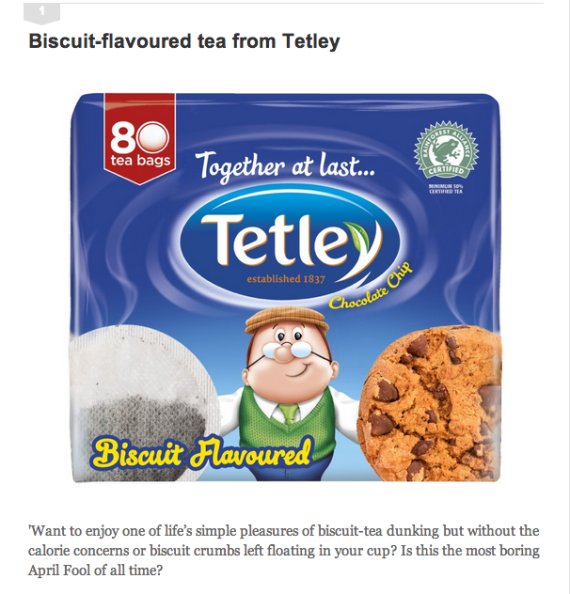 01/04/2014 14:23 BST
Visit Scotland Promotes Whisky-Flavoured Milk That Comes Straight From Cows
Like booze? Like milk? You'll love the new discovery they've made in Scotland!
01/04/2014 14:12 BST
Ocado Unveils The 42" 'Slablet'
In which Ocado spoofs Google, Apple and all those other hip technology companies with a great little video advertising the world's largest tablet - the 'slablet'.
"It's the tool... for tools." Marvellous
SUBSCRIBE TO & FOLLOW UK DAILY BRIEF