Simon Cowell has admitted that Louis Walsh's future on 'The X Factor' may be in jeopardy, as Cheryl Cole - who is returning to the series after a break of three years - doesn't want the Irish judge to return to the show.
Louis has previously said that he's confident he'll be returning to 'The X Factor' - having been on a judge on every series of the show since it began in 2014 - but it's now thought Cheryl would rather his job went to someone else.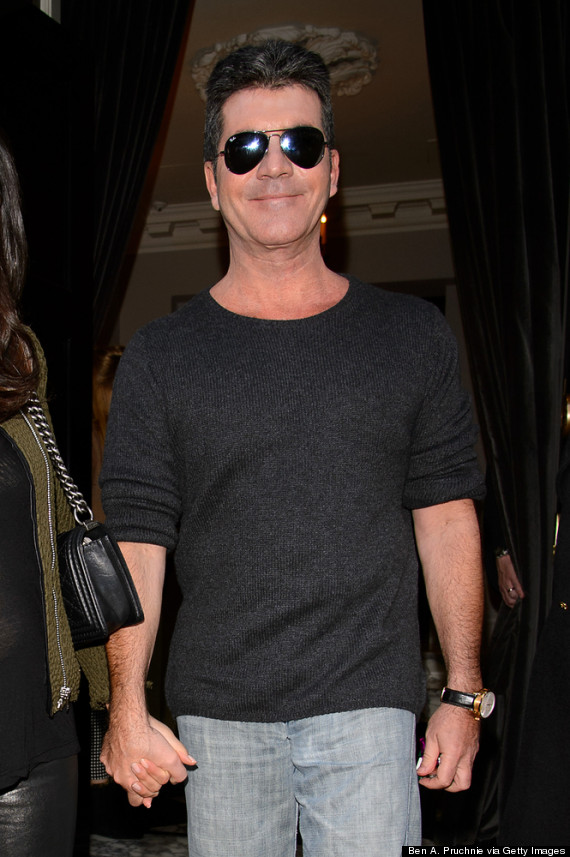 Simon Cowell
Speaking to OK! about the future of the judging panel, Simon said: "I want Louis to come back to 'The X Factor' - but Cheryl doesn't."
Cheryl and Louis have something of a history, he was the original manager of Girls Aloud after they won 'Popstars: The Rivals' back in 2002, but they ended up ditching him after they felt he wasn't doing enough for them.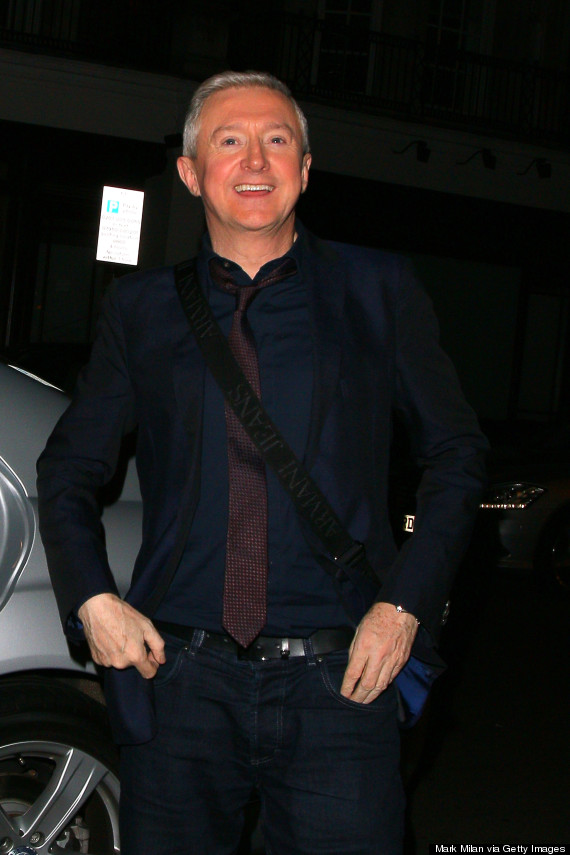 Louis Walsh
Kimberley Walsh addressed the issue in her book 'A Whole Lot Of History', writing: "Louis has just never really been a hands-on type of manager, and back then we suffered because of it.
"Whatever the case, his disappearing act meant we had nobody looking after us and nobody fighting our corner as far as record company decisions went."
Cheryl has previously said she would prefer it if a "strong woman" joined her as a judge when the show returns to screens later this year.
Simon also spoke to OK! about being a new dad, describing his son Eric as "a little sweetheart". However, he admitted that he's yet to change a nappy, claiming: "I'm still thinking about it!"
Read the full story in this week's OK! magazine, out now.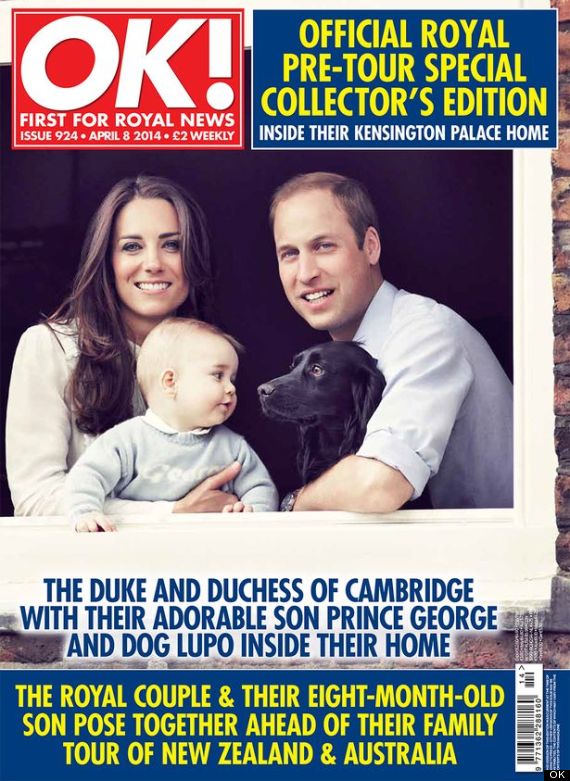 Who Would We Like To See On The 'X Factor' Judging Panel
She's the girl everyone's talking about, so getting Miley on the panel would certainly generate some buzz around the show, and despite her age Miley has been in the industry for long enough that she could dish out some good advice. More importantly, though, we just like the idea of the bad contestants being knocked off the stage by Miley swinging in on her wrecking ball...

Boris Johnson and Louis Walsh on live television. Together. Need we say more?

Unfortunately it doesn't look like Katie Hopkins is going anywhere any time soon, so we might as well put her acid tongue and incessant put-downs to good use and stick her on the 'X Factor' panel. True, she doesn't technically know anything about music but then what does she really know about immigration? Or obesity? Or debt? And she certainly doesn't mind clattering us round the head with her views on those issues, does she?

Admittedly his motor skills might not be good enough to mentor a whole category, but then if Louis Walsh can do it for a decade how hard can it be? And besides, how cute would father-and-son look next to each other in the panel in their matching high-waisted trousers? Awwwww...

We know this is wrong of us to say, but after claiming it's his "job" to keep "'X Factor' s*** from the top of the charts" we can't help but feel there'd be something quite satisfying about watching Jake Bugg cashing his million pound cheque, sitting next to Cheryl Cole and telling a 20-year-old hairdresser "you know, you made that your own" while he's blasted with a confetti cannon. Or maybe that's just us...

If there's one thing ITV needs, it's a woman as unpredictable and outrageous as Björk on live TV twice a week. Just watching her trying to have a conversation with Cheryl Cole would be worth tuning in for, let alone seeing the moment she revealed to her category that her special guest at judges' houses was her imaginary friend.

The problem with someone as friendly and lovable as James Arthur is how could he possibly find anything negative to say? He's so used to putting nonstop good vibes out there and tweeting only the most positive things that how could he possibly put anyone down? Isn't he the sweetest?

This might seem like an odd choice, but Shia is going to extremes these days to convince us he's not famous anymore - and what better place for someone who isn't famous anymore is there than the 'X Factor' judging panel (Dannii? Tulisa? See our point?) Better yet, rather than delivering his critiques Shia could simply write something on the paper bag on his head. He'd have to write nice and small to fit "you really made that song your own" on there, but we're sure he'd find a way. Perhaps he could even have a special red one for when it's time to take things to deadlock.

They've been dishing out their critiques for free for years now, so it seems only fair Simon Cowell should throw a bit of dosh in the direction of Statler and Waldorf to get their cherished putdowns on 'The X Factor'. If you thought Simon was harsh, just wait...

First of all - who is more showbiz than Christopher Biggins? After his long career he's bound to have some strong opinions for the contestants. And if you thought Tom Jones's name-dropping on 'The Voice' was bad, can you imagine what Biggins would be like? "It's funny, your performance of Rita Ora's song reminds me of when I was having lunch with Cilla the other day..."

Acts like Olly Murs and Alexandra Burke have been named as great potential judges in the past because they're ex-contestants who will know how the new batch of hopefuls are feeling better than anyone. A nice thought - but if any former star is returning to the show there's only one man for the job in our eyes, Wagner. In fact, we honestly wouldn't mind if Wagner was the only judge this year. Cheryl may be the haircare expert, but it's Wagner whose luscious locks we really want back on our screens on a Saturday night.

Dannii, Cheryl, Sharon, Tulisa... she's seen them come and she's seen them go (and in a couple of cases she's seen them go and then come back again). Surely it's about time that Simon promoted Sinitta from "judges' houses consultant" to fully-fledged 'X Factor' judge. If anyone knows how the show works by now it's Sinitta - and can you imagine the household objects she could piece together to make her outfits every week?

Kanye is everything you need to be a great 'X Factor' judge. He's A-list, he knows his stuff and he's one of the most opinionated musicians in the world. Could you imagine getting through boot camp and not being in his category for judges' houses, though? "Sorry you don't get to go to Kanye's mansion, but all aboard the coach to Louis's house. Hooray!"

The sight of Geri Halliwell on top of a car, megaphone in hand in an attempt to rally the masses into supporting her becoming a full-time 'X Factor' judge during the 2012 series is something that will stay with us forever. A whole series of this would be absolutely priceless. Plus, if her stint on 'Australia's Got Talent' gave us a music video as unashamedly awful as the one she made for her 2013 single Half Of Me, we can only imagine what she could dream up as a judge on 'The X Factor' in her home turf.

Come on now, Dannii. Simon is back. Cheryl is back. Louis is probably back. You know it makes sense, girl. We know your lucrative singing career takes up a lot of your time, but we're sure you could move something around to squeeze in an 'X Factor' comeback? You know you want to.