Let's face it, Luisa Zissman's offer to mud-wrestle Helen Flanagan is never going to actually happen, but that hasn't stopped a US promoter from offering to stage the errrrm, fight.
The 'Apprentice' runner-up and former 'Coronation Street' star could earn a six figure sum if they sign up according to American wrestling firm TNA, who have offered to stage the showdown.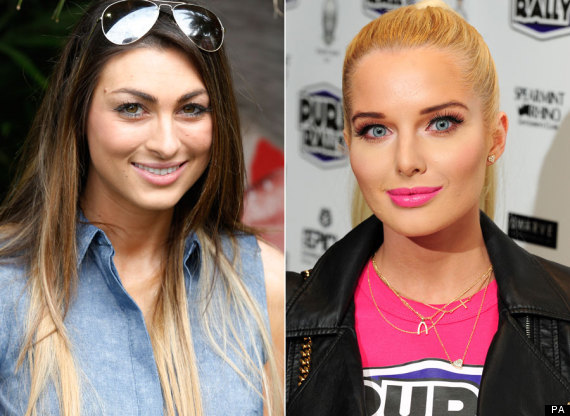 Luisa Zissman and Helen Flanagan
Hmmm, and we have a feeling TNA would do rather nicely out of it too.
"What better way than to settle the score in bikinis and gallons of mud in front of thousands of fans?
"Then we can all find out who the toughest chick really is."
TNL's offer follows Luisa's comments last month, when she revealed she'd love to get in the ring with Helen.
In an interview with Zoo magazine, the 'Celebrity Big Brother' star said she wanted to bury the hatchet with the actress and model.
How about going for a nice glass of Rosé instead?
Luisa Zissman: Her 100 Sexiest Pictures
Helen Flanagan: Her 100 Sexiest Pics
SUBSCRIBE TO & FOLLOW UK ENTERTAINMENT