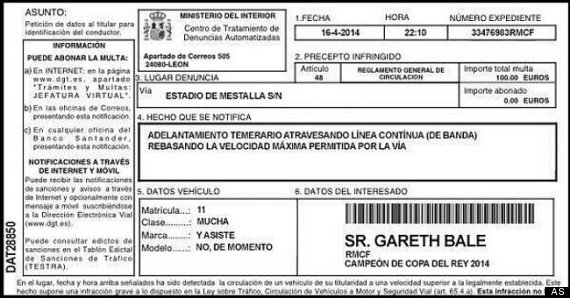 Señor Bale's speeding ticket, courtesy of Valencia police
Spanish newspaper AS said the 24-year-old was charged with "reckless over-taking and crossing the continuous white line while exceeding the speed limit" as he scored the winning goal.
Some of the comedy details are quite charming, too...
Make (spelt as "Marca", which also translates as "score"): and assists
Model: No, not at the moment
SUBSCRIBE AND FOLLOW
Get top stories and blog posts emailed to me each day. Newsletters may offer personalized content or advertisements.
Learn more