Cancer researchers have discovered a new 'dustman' role for a molecule that helps a drug kill cancer cells.
The new findings point to a possible test that could identify patients who would be most responsive to a new class of cancer drugs and also those who might develop resistance, as well as suggesting new approaches to discovering more effective drugs.
The study, by Cancer Research UK-funded scientists at The Institute of Cancer Research, London, shows that a molecule – known as 'Cullin-5' (CUL5) – behaves like a combined cleaner and dustman: sweeping up the proteins that tell cancer cells to divide continuously and consigning them to the cellular 'dustbin' for disposal.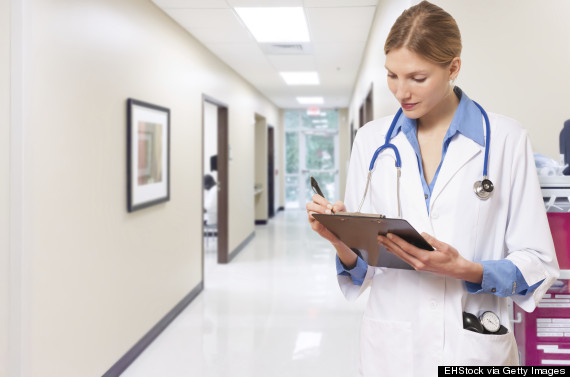 Their study shows that CUL5 works in opposition to another important molecule called HSP90 – one of the guardians of a cell's dividing machinery – which scientists are already trying to block with drugs to stop cancer cells dividing.
Scientists found that when cancer cells are treated with drugs that block HSP90, the cleaning protein (CUL5) immediately stepped in to 'bin' the proteins that were telling the cancer cell to keep dividing.
CUL5 also helps to pull the 'dividing-signal' proteins away from the protective shelter of HSP90, and labels them with a tag that sends them straight to the cellular dustbin – effectively stopping cancer in its tracks.
Based on their findings, the researchers think that some patients may be resistant to the HSP90-blocking drugs if their cancer cells have lower amounts of CUL5.
Conversely, the drugs may work better in patients with higher CUL5 levels.
Professor Paul Workman, study lead, deputy chief executive of The Institute of Cancer Research, London and Cancer Research UK life fellow, said: "We've known for some time that drugs that block HSP90 have great potential as treatments for cancers such as breast, bowel, lung and skin, and we had an initial clue that the protein CUL5 may be involved in some way in how these drugs work.
"Our new research shows that CUL5 is not only vital in the response of cancer cells to HSP90 inhibitors but also reveals surprising insights into precisely how it works by acting at several different levels.
"What also surprised us was that CUL5 gets rid of many more of the cancer-causing proteins than we'd previously imagined and that it's effective across several types of tumour. This suggests that a test for CUL5 in patients could help us tell whether they might respond to HSP90-blocking drugs, as well as pointing to new targets to develop more effective drugs."
Story continues below...
Know Your Body, Spot Cancer Symptoms
AXA's research found that 79% of people were able to correctly identify breast lumps as a potential indicator of cancer. But a lump or swelling in any part of the body, including the armpit, neck, abdomen, groin or chest area, is worth having checked by a doctor.

Diarrhoea or changes in bowel habits are most likely to be caused by a stomach bug or eating something that disagrees with you. But if you're noticing changes that have lasted more than a few days, for example if your bowel movements are looser for three weeks or more, or you notice any blood when you've been to the toilet, then make an appointment to get it checked out.

A lot of people get mouth ulcers when their immune system is low or they're stressed. Generally they're nothing to worry about and, as the lining of the mouth regenerates itself every couple of weeks, shouldn't last long. But any ulcer that hasn't healed after three weeks merits attention from your doctor or dentist. The same goes for any sore or spot that lasts for several weeks without healing – get it checked by a doctor.

Many men find it more difficult to pass urine as they get older, needing to go more often or urgently or being unable to go when they need to. These problems are usually caused by an enlarged prostate, which is a common condition that is not in itself cause for concern. But occasionally these symptoms can be a sign of prostate cancer – either way, men experiencing these symptoms should see their GP. Similarly, while urinary tract infections are the most likely cause of women having pain or difficulty passing urine, this should pass relatively quickly. If it doesn't, then any sudden urges to pass urine or the need to go more often should be discussed with your doctor.

It's natural for most people's weight to fluctuate over time. But if you haven't instigated any changes in your diet or exercise regime and have obviously lost weight, then talk to your doctor. And if you're experiencing heavy night sweats you should seek medical advice – these don't always have a sinister cause, and can be brought about by certain infections or medications, but they're worth checking.

If you've coughed up any blood, you should see your doctor, regardless of the amount of blood or frequency. It can be a sign of lung cancer, so needs to be checked out.

Most of us will experience coughs or croaky voices at some point, normally when we've had a cold. But as with many other changes to your body, anything that hasn't gone away after three weeks or so should be investigated.

AXA's research found women were more likely than men to identify key cancer warning signs, including breast lumps, changes in bowel habits and irregular moles. But for both men and women, ensuring you're aware of symptoms to keep an eye out for is important. Knowledge is power: understanding what you're looking for means you can any changes checked out quickly.

AXA's research found only 6% of men and 3% of women check their bodies daily for anything unusual. But understanding what's normal for your own body is essential if you're to spot when anything has changed. If you do notice changes that are persisting for a long time, or causing you pain and discomfort, then see your GP.

A sizeable 61% of people AXA spoke to admitted they'd delayed seeing their doctor when they spotted changes that could be potential flags for cancer. But early detection of any problems can make a huge difference if any treatment is then needed. Similarly, if changes are harmless your doctor will be able to reassure you. Overall, the sooner you go to see your GP, the better.
Workman and his team are responsible for the discovery of one of the world-leading HSP90 inhibitor drugs, known as AUY922, which is being tested in large-scale trials in patients with drug-resistant breast and lung cancer.
Professor Nic Jones, Cancer Research UK's chief scientist, said: "There's still a lot we need to find out about HSP90, CUL5 and the other molecules involved in controlling how a cell divides, but studies like this make that picture clearer and give scientists potential new avenues to investigate.
"As we find out more about the molecules that cause cancer cells to keep dividing, it will help doctors to better tailor treatments for patients."
The study was published in the journal Proceedings of the National Academy of Sciences (PNAS) on Monday.