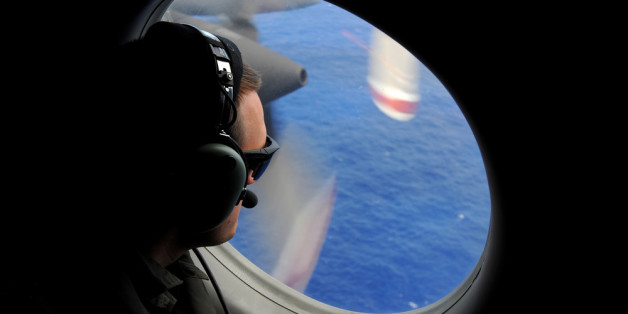 A Malaysian military aircraft did track an unidentified aircraft in the country's airspace at the time of MH370 losing contact with the ground control, the Malaysian Prime Minister has finally admitted – six weeks after the passenger jet disappeared.
Najib Razak said the radar tracked aircraft after it had turned back on its from Kuala Lumpur to Beijing on March 8.
The Malaysian PM said he initially didn't believe but was told that the military radars have some capability.
"It's a bizarre scenario which none of us could have contemplated so that's why when I met the team...of foremost experts in aviation industry I asked them again and again 'are you sure?'"
"And their answer to me was we are as sure as we can possibly be."
But the authorities are not sure whether it was MH370 or any other aircraft.
Malaysia will release a preliminary report next week on the disappearance of flight MH370, Prime Minister Najib Razak said, as his government continues to battle criticism over the transparency of its investigation.
"I have directed an internal investigation team of experts to look at the report, and there is a likelihood that next week we could release the report," Najib told CNN.
Malaysian officials said Wednesday the report already had been sent to the International Civil Aviation Organization (ICAO), which requires countries to submit within 30 days a factual run-down of what is known so far in any air crash.
The official, speaking under condition of anonymity because he was not authorised to comment on the search effort, said two weeks of scouring the Indian Ocean floor with a US Navy submersible drone had turned up no wreckage.
He said the search for the jetliner, which vanished on March 8 with 239 people on board, would now enter a much harder phase of scouring broader areas of the ocean near where the plane is believed to have crashed.
"We went all in on this small area and didn't find anything. Now you've got to go back to the big area," the official said. "And now you're talking years."
When Mr Najib was asked if he believed the plane was now lost, he said it cannot be declared as such until there is hard evidence that the plane crashed.
"Right now I think I need to take into account the feelings of the next of kin – and some of them have said publicly that they are not willing to accept it until they find hard evidence."
SUBSCRIBE TO & FOLLOW UK DAILY BRIEF