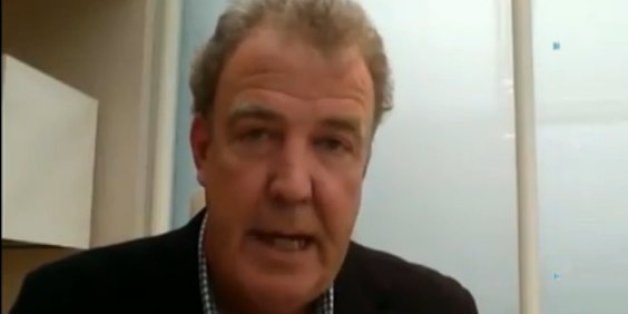 A storm is raging around Top Gear presenter Jeremy Clarkson after he issued a statement in which he may or may not have said the s-word.
In the video, posted to Twitter, Clarkson is clearly heard "begging for forgiveness" - but appears to mumble, or indeed not say, the word 'sorry', nor actually apologise.
Watch the video below and decide for yourself: did Clarkson say the s-word or not?
Also on HuffPost:
7 Other Times Jeremy Clarkson Definitely Wasn't Being Racist Or Homophobic
SUBSCRIBE AND FOLLOW
Get top stories and blog posts emailed to me each day. Newsletters may offer personalized content or advertisements.
Learn more