'The Big Reunion' star Kenzie is in hospital after being involved in a serious car accident.
The former Blazin' Squad singer, who is now in boyband 5th Story alongside Gareth Gates and Dane Bowers, was involved in a car accident on Saturday night after driving home from a DJ appearance in Epping.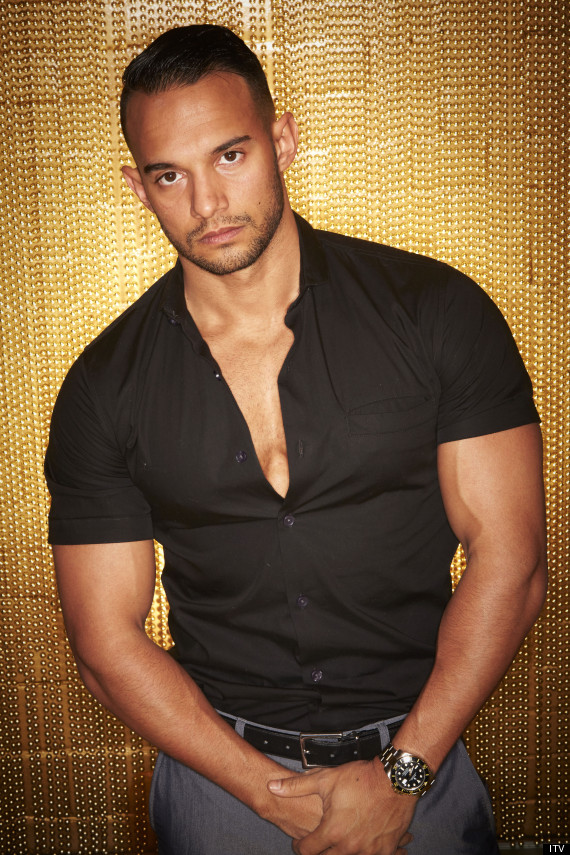 Kenzie was injured in a car accident over the weekend
While he recovers from the accident he'll be unavailable for any planned appearances in the near future, according to a statement posted to his Twitter page which read: "Kenzie was involved in a serious car accident in the early hours of this morning, he's recovering in hospital but will miss up & coming gigs."
Kenzie - real name James Mackenzie - is currently scheduled to appear on 'The Big Reunion' UK tour as part of 5th Story later on this year, along with other boybands to participate in the ITV2 reality show including Blue, Five and 911.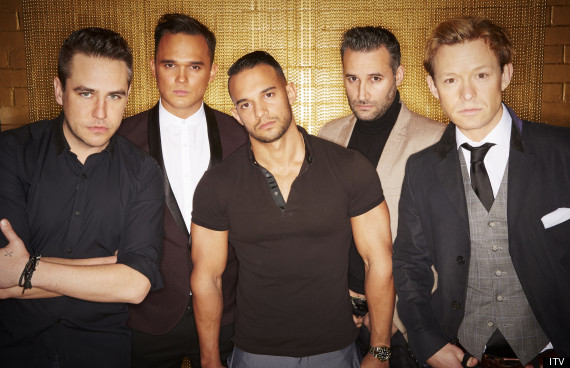 Kenzie with the rest of his 5th story bandmates, who were put together in the second series of 'The Big Reunion'
As part of the second series of the show, producers put 5th Story together from solo acts Kenzie, Dane Bowers, Gareth Gates, Kavana and Adam Rickitt.
Meanwhile Five, who were originally one member down and decided to tour as a four-piece, are now down to three members after Abz Love revealed he wouldn't be able to tour the UK with the rest of the band in October, citing "personal reasons" as the explanation for his absence.
'The Big Reunion': Who We Want For Series 3
Of course, the fate of S Club Juniors isn't a complete mystery (two of them are now in mum-and-baby group and occasional girlband The Saturdays), but we would like to know what happened to the rest of the band when they went their separate ways. Saying that, one of the things we love about The Big Reunion is learning about the sex, drugs and rock 'n' roll that went on behind the scenes which, seeing as how when the group were at their height some of them still had baby teeth, we're guessing there wasn't a lot of in S Club Juniors.

We all know what Alesha Dixon's been up to since Mis-Teeq (first she released that single about doing the washing up, then she sang a song for the WeightWatchers advert, and now she sits next to Amanda Holden on the telly) but what about Sabrina "Sixth Place In 'I'm A Celebrity'" Washington and Su-Elise "The Other One" Nash? These are the things we want - nay, need! - to know.

We can only imagine the shenanigans these guys got up to at the height of their fame. And, apart from the one who went on to write Gavin & Stacey and host the BRIT awards the past few years, it'd be nice to find out what one of The X Factor's first ever acts are up to now.

For those not familiar with One True Voice, they were the act created on 'Popstars: The Rivals' originally intended to be a rival to Girls Aloud. However while the girls went from strength to strength releasing gems like 'Love Machine', 'The Promise' and 'Something New' over their ten-year career, One True Voice fizzled after their second single, which was the toe-curlingly cringey 'Shakespeare's Way With Words'. We can only imagine the awkwardness that would ensue at a One True Voice reunion, and the 'serious face' they'd deliver as they performed 'Sacred Trust' for the first time in over a decade, but we know it's something we want to see on TV.

In the mid-2000s the gods smiled favourably on us, and delivered an album so undeniably appalling its awfulness will live on long after we're all gone - the Katie & Peter opus 'A Whole New World', featuring such tear-jerking classics as 'Don't Go Breaking My Heart' and a rendition of 'Islands In The Stream' so completely overloaded with AutoTune it sounds more like Siri checking the weather for you than a love song. As the former King and Queen of ITV2, we're sure they'd be right at home on 'The Big Reunion', and when it came to putting their differences aside for the sake of a live performance, it would be TV gold. Or, at the very least, TV faux gold.

We know the original lineup of Sugababes reformed in 2013 under the guise of 'Mutya Keisha Siobhan', but since their single 'Flatline' didn't exactly fly off their shelves we're proposing they try a different approach. Everyone who's ever been a Sugababe (which surely by this point constitutes at least a quarter of the British population) gets together to form Ultimate Sugababes. Until they kick one out and replace them with someone else (probably Jodi Albert from Girl Thing), and then kick out another, and so on and so forth until every man, woman and child has performed 'Push The Button' live at least once.

We wouldn't hold it against you if you'd completely forgotten about The 411, but back in the mid-2000s they released their brilliant single Dumb (it was on a deodorant advert or something) and then completely disappeared - and we want to know why. Surely if Girl Thing warrant a reunion, then The 411 must be next?

If Phixx were to reform it would, if anything, be very good news for the baby oil industry.

We're still not sure exactly what was going on with the Vengaboys, so at the very last appearing on 'The Big Reunion' would clear up a few things. Like why is one of them a cowboy? And why do they love getting the bus so much? As it goes, Vengaboys did attempt something of a reunion back in 2010 when they released the high-brow single 'Rocket To Uranus'. Despite the fact it featured vocals from none other than musical genius Perez Hilton, it somehow failed to set the charts alight.

We know what you're thinking, a Thursday night slot on ITV2 might be a bit of a step down for one of the most influential and important pop bands of all time to make their long-awaited comeback - but at least if they did it that way Jeremy Kyle would be close at hand to mediate when the group started discussing their history...
href="http://www.facebook.com/HuffPostUKEnt"target="_hplink">LIKE US ON FACEBOOK | FOLLOW US ON TWITTER