Richard Madeley and Judy Finnigan have revealed they have made a pledge to help each other die should one of them become seriously ill.
The former 'This Morning' presenters, who have been married for 26 years, said they would be willing to suffer the consequences if it meant they could stop each other suffering.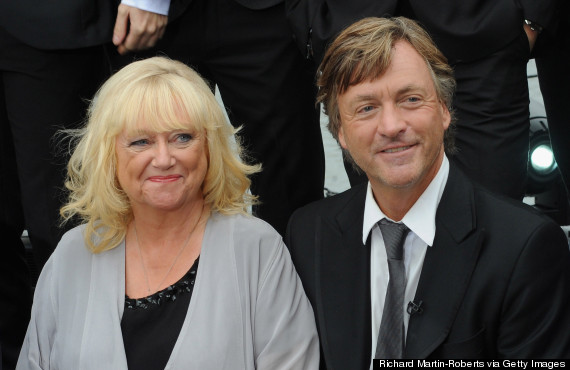 Richard and Judy
Under British law, a partner can be prosecuted if they help someone to die, even if it is abroad. But guidelines issued in 2010 indicated that anyone acting with compassion on the will of a dying person is unlikely to face charges.
Richard, 57, told The Telegraph: "If Judy was really ill and in logical mind, and at that point where you just need a little push to go over the edge, I wouldn't give a tuppenny f*** if there was a risk of being prosecuted.
"I'd do what was right for my wife. And I'd take the consequences. That is your job, that is your responsibility as a partner."
And Judy, 65, agreed, adding: 'And I'd do the same. Stuff it all. We've made ourselves give each other a pledge along those lines."
Richard even joked about the method he would use, saying: "For me, it would be the locked room, the bottle of whisky and the revolver. I wouldn't want to mess around."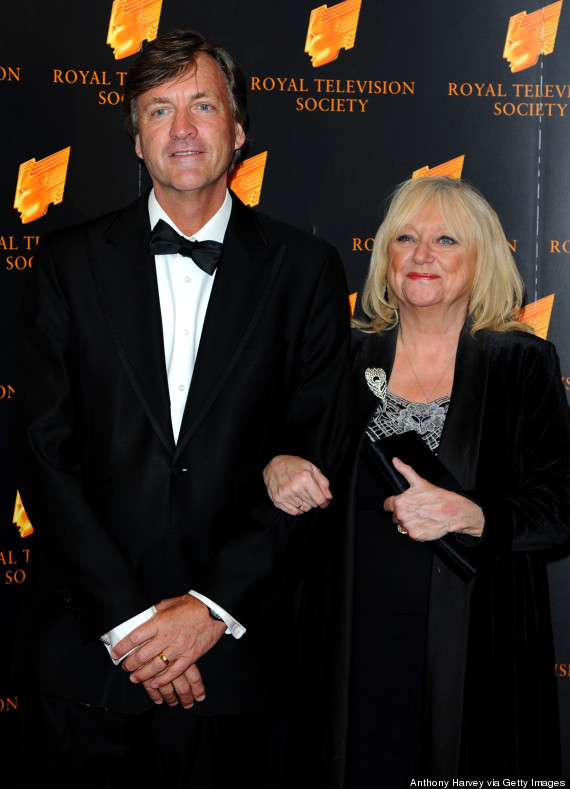 The couple revealed they decided to make the pledge following the death of Richard's mother, who died last month after suffering from Alzheimer's and lung cancer.
"At my mother's funeral, the first eulogy was given by my 32-year-old niece who is heavily pregnant," he said.
"She was stood in front of the coffin, grandmother, granddaughter and great-grandchild all in the same place. And it was … interesting. Because the death bubble really isn't that dissimilar from the birth bubble. With both, you're in this incredibly intense, closed world, and nothing else matters."
Judy added: "I remember when my mum died in 2007 and I felt like I'd been kicked in the stomach. I felt something similar with Richard's mum. It's just the shock of death. It is so final … I suspect that the closer you get to your own mortality, the more final it seems."
Earlier this year, Richard and Judy lent their support to Susanna Reid ahead of her ITV debut presenting 'the revamped 'Good Morning Britain'.
Richard said: "Will Susanna save ['Good Morning Britain']? That is a huge burden to put on any presenter's shoulders. Nobody understands it.
"It is like a best selling book. Everybody thinks they know the formula and there isn't one.
"You need patience to get it right and confidence that you know what you are doing. Susanna knows what she is doing."
This Morning: Most Memorable Moments
'I'm absolutely fine,' Kerry slurred in her now infamous 'This Morning' interview at the height of her addiction issues. Millions of viewers disagreed.

Will the phrase 'dunking beef' ever NOT be hilarious? Not to these two it won't. A 'This Morning' classic.

Rent-a-gob Katie Hopkins (formerly known as someone who didn't win 'The Apprentice') got much of the nation into a right old tizz when she went on the show to bang on about her 'theory' that children's names are linked to class. Holly Willoughby, meanwhile, looked like she was readying herself for a full-on scrap.

Phillip Schofield was talking bollocks, literally when 'This Morning' helped raise awareness of testicular cancer on the show. Cue some geezer strolling onto the set and demonstrating how to check for the signs on his own, very real scrotum. No wonder guest Lizzie Cundy couldn't stop staring.

Fern Britton hit the headlines and was accused of 'cheating' when it was revealed her five-stone weight loss was the result of a secret op to have a gastric band fitted and not good old fashioned diet and exercise. Cue a live confessional from the presenter in 2008.

Never let it be said that chef Gino D'ACampo isn't a man of his word. After saying he would strip off and cook naked if 'This Morning' won a National TV Award (it did) he got his kit off to cook sausages. Ok, that's a fib. It was actually a gammon dish (shame) but well done that man.

Fact: There is no video evidence on YouTube of Richard Madeley impersonating Ali G on the show in 2000. Coincidence? We think not. Luckily we've unearthed this non-moving image of him instead and it's still toe-curlingly cringy over a decade later.

David Cameron is confronted by presenter Phillip Schofield on ITV's This Morning with a list of names of politicians he says may be involved in child abuse. Only problem is, the Schof accidentally flashes the names to camera. Ooops.

After a ten minute discussion around the sensitive subject of gender reassignment, transexual (and 'Celebrity Big Brother' star) Lauren Harries decided to pop on a pair of specs, stand up and... well, fast forward to the 8min 50sec part of this clip to find out what she did that resulted in her being banned from the show.

What to do if you end up winning a National Television Award but have work the next morning. Well, get sloshed and worry about the consequences later if you're (a very croaky) Holly and Phil. We felt their pain.

Not content with streaking across the weather map (remember that?), the streaker in question then returned to the show and proceeded to trump on live telly. Nice. Phillip Schofield (wisely) chose to ignore the bottom burp and ploughed on through the interview. What a trooper!

Knife throwing + live telly = asking for trouble, as Phillip Schofield and Fern Britton (and the poor woman stood against the board) found out in this hair-raising episode of 'This Morning' from 2003. Mind you, it could have been far, far worse. Brrrrrr.

OAPs demonstrating sexual positions on live telly. That is all.

After thirteen years of presenting the show, orginal hosts Richard and Judy bid farewell to the housewives, mums, students and unemployed of Britain for one final time. Not enought tears for our liking, mind.

There is absolutely nothing funny about the word 'Uranus'. Honestly, there really isn't. Well, apart from the fact it sounds like 'your anus', isn't that right Phil and Fern? Which might explain why Fern refuses to even pronounce it correctly in this very giggly clip.

A career high for presenter Paul Ross came when he agreed to have a rectal examination on the show. Somehow, we can't see his brother, Jonathan, agreeing to some bloke sticking their finger up his bottom on live TV.

It's her again, only this time Katie Hopkins is giving her ten penneth worth on why it's ok to miss your children's birthdays before turning on fellow guest Shona Sibary, who Katie says is akin to 'being shouted at by a lemon' when she disagrees with her POV. How terribly grown up, Katie.

Eamonn Holmes caused a bit of upset when he asked female sex addict, Crystal Warren, why she hadn't turned to prostitution after she admitted she'd bedded over 1000 men. "If you need this five or six times a day, have you never thought about making a business of it? Charging for it?" Eamonn enquired. "I mean if you are not particularly selective, what I'm saying is, why wouldn't it be a business to you?" he added, before settling down into the large pit he'd just excavated.

We always thought Ruth Langsford was too mumsy and nice to say the 'F' word, but she was caught doing just that off camera during one show, thinking her mic wasn't on. Fast forward to the following day's show and Ruth issuing an apology for F'ing up.

Meanwhile, Ruth's hubby and co-host Eamonn Holmes was forced to issue an apology after calling a guest 'retarted'. And we should jolly well think so too.

Blimey, all Holly said was she had a 'mouthful of beef' and it was enough to cause her and co-host Phillip Schofield (and us) to descend into a fit of uncontrolable giggles. Teehee.

Who knew that Holly Willoughby was such a scaredy cat? Well, the entire nation did after witnessing Holly bursting into tears and walking out of a section on the show about ghosts.

Never mind a good luck card and a bottle of fizz, Fern Britton got a garden bench and a song from Michael blinkin' Ball when she left the show.

'Hollyoaks' star Kieron Richardson came out as gay to the nation on the 'This Morning' sofa in 2010. Good for you lad.

There are all sorts of childish things we could say about Holly Willoughby being covered in cream but we'll resist. Instead, let's just have a good old giggle at what Holly herself describes as her most embarrassing 'This Morning' moment ever.