Instead, she was told she was 'a horrible person'.
Was she justified in delivering such harsh advice?
Sad Sister aka a stay-at-home mother wrote to Amy asking for advice about dealing with her sibling. She starts off by saying she organises get-togethers with her other siblings and cousins, and when she doesn't invite her sister Wendy, she is baffled as to why she gets upset.
Talking about why she doesn't include her sister in her social life, she writes: "How can we get her to understand that she should perhaps find another set of friends whose lives and interests align more closely with hers?"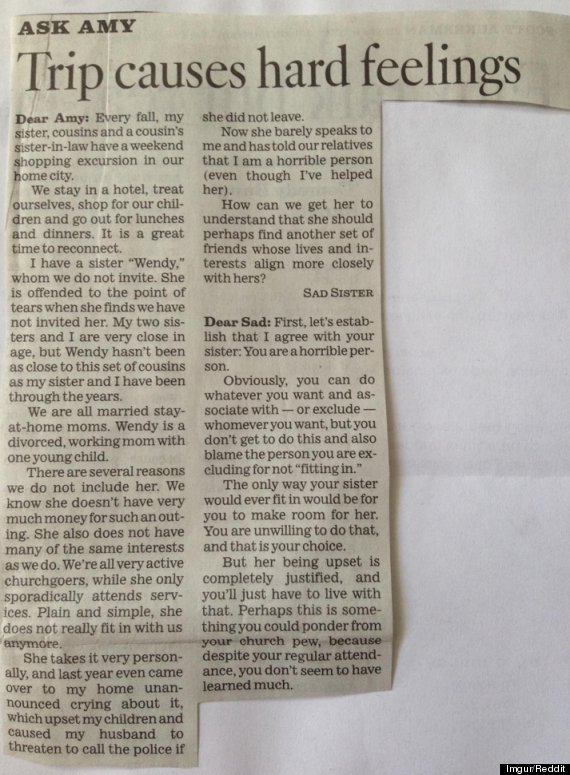 What do you think? Take our poll:
Earlier on HuffPost:
Celebrity Siblings Prove Beauty Runs In The Family
SUBSCRIBE AND FOLLOW
Get top stories and blog posts emailed to me each day. Newsletters may offer personalized content or advertisements.
Learn more