Seventy years ago, soldiers launched an attack that changed the world. Now few are left to tell the story of the D-Day landings, an audacious incursion into Nazi-occupied France credited as the game-changer for the Second World War.
The seas were rough that night and many of those crossing were badly seasick. But today, the weather was calm and bright as the flags were raised on the beaches where thousands died within hours of the attack.
Today, veterans, families and world leaders gathered to remember. Scroll below to see our live blog that covered the celebrations, as they happened.
06/06/2014 20:30 BST
Wrapping up the live blog
And so the day of celebrations has come to an end. Though it's over, this blog is not going anywhere, so you can scroll through the day's highlights to your heart's content.
06/06/2014 20:15 BST
Latest pictures of the Royals at Arromanches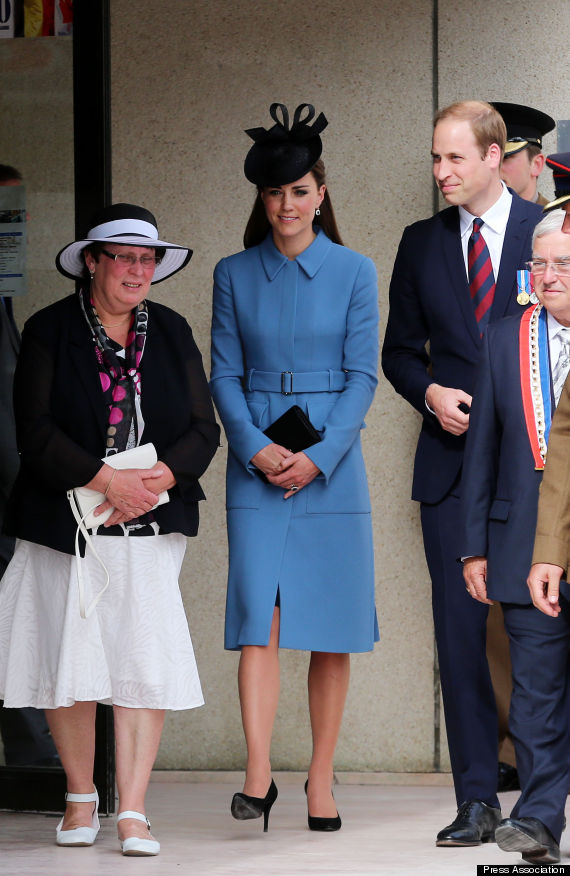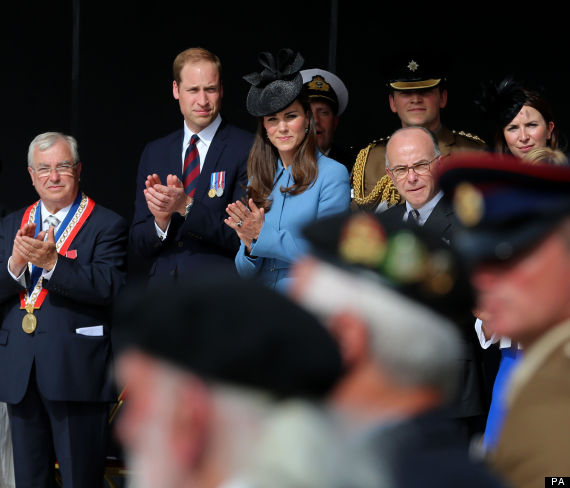 06/06/2014 19:39 BST
Kate Pictured Meeting Veterans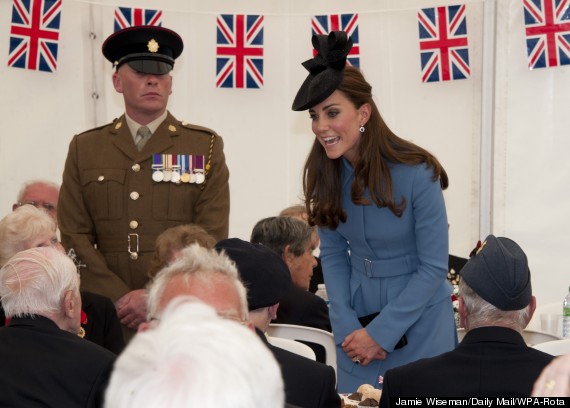 06/06/2014 19:35 BST
'Kiss Me Kate!' Veteran Pecks Middleton On The Cheek
Kate Middleton was given a cheeky kiss at a veterans' tea party by an 88-year-old former desert rat.
When she sat down to talk to Arthur Jones in Arromanches, he asked her: "Is it OK to kiss a Princess?"
Laughing, she replied: "Of course it is."
Mr Jones, a desert rat from the 7th Armoured Division, seized the moment and gave Catherine a kiss on the cheek.
Afterwards, Mr Jones, from Wolverhampton, said: "As the prince (William) left he said to me 'Were you chatting up my wife?'
"I told him I only gave her a kiss.
"William laughed but I'm chuffed I've chatted up a princess. I bet I'll be picked up now and taken to the Tower of London.
"It was a lovely kiss - she is very sweet and very lovely. I lost my wife 10 years ago, and I'm on my own now, so I don't get many opportunities for kisses any more.
"I always thought Kate looked beautiful, but she has a very down to earth personality - it was like she was one of us."
06/06/2014 19:13 BST
William Speaks Of 'Privilege' Of Meeting Veterans
William also spoke of the privilege he felt when he and his wife met veterans at a tea party earlier, and of the grave number of young lives.
In sweltering conditions, he told the crowd: "It is a very great honour for me to address you on this historic anniversary, 70 years to the day since the D-Day Landings took place along this coast.
"Earlier this afternoon, Catherine and I had the privilege of meeting some of the veterans who were present on that great and terrible day.
"Great, because it signalled the beginning of the end for the tyranny of Nazism. Terrible, because so great a number of young men and Frenchmen, women and children, here and elsewhere in Normandy, lost their lives.
He added: "It is essential, too, that we never forget the friends and companions of those veterans who gave everything for our freedom on the 6th of June, and during the days and months that followed.
"They lie now together in the beautifully kept cemeteries that line this coast. However, today is also about the young - people of my generation and younger, whose connection to the events of 1944 are largely through hearsay and history books.
"It is vital that the sacrifice - and the reasons for that sacrifice - are never forgotten by our generation and generations to come."
06/06/2014 18:50 BST
Wills And Kate Salute Veterans' 'Courage And Sacrifice'
The Duke and Duchess of Cambridge saluted the courage and sacrifice of Normandy veterans as events marking the 70th anniversary reached their climax.
The royal couple attended a rousing commemoration near Gold Beach in Arromanches, where British troops scrambled ashore on that momentous day.
In a poignant address, William told the ex-servicemen: "As nations - British, French and others - there can be no stronger tie than recollection of what the people of Normandy and thousands of young Allied soldiers, sailors and airmen endured together 70 years ago, this day."
Hundreds of people - old soldiers, their families, serving servicemen and women - looked on as William said the sacrifices should never be forgotten.
He said: "It is vital that the sacrifice - and the reasons for that sacrifice - are never forgotten by our generation and generations to come."
Some 156,000 Allied troops landed on the five invasion beaches on June 6, 1944, in an operation which the then-prime minister Winston Churchill described as: "Undoubtedly the most complicated and difficult that has ever taken place.''
It marked the beginning of an 80-day campaign to liberate Normandy which involved three million troops and cost the lives of 250,000 people.
06/06/2014 18:04 BST
Kate Middleton Arrives For Celebrations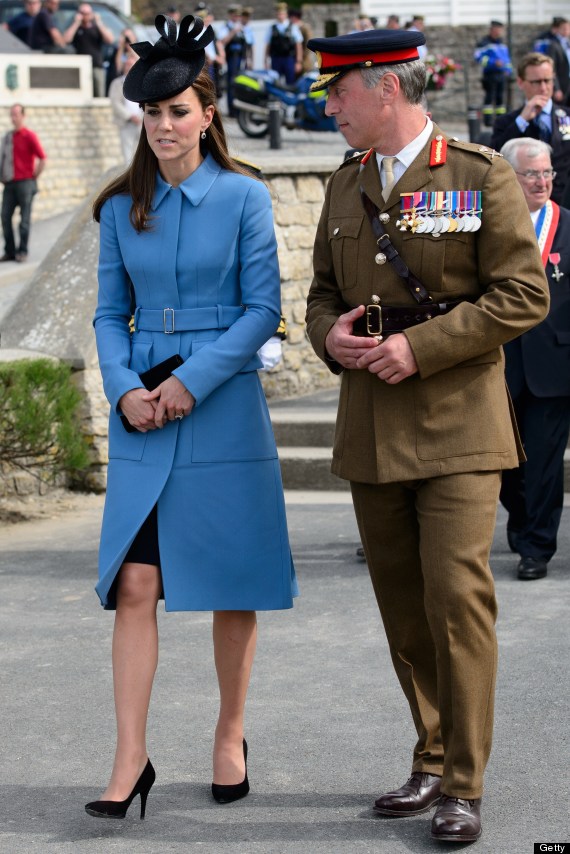 Kate Middleton speaks to a soldier in Arromanches-les-Bains, during an event commemorating the 70th anniversary of the World War II Allied landings in Normandy.
06/06/2014 17:12 BST
89-Year-Old Veteran 'Reported Missing By Nursing Home'
An 89-year-old veteran who is attending the anniversary celebrations was reported missing by his nursing home when they couldn't find him.
Bernard Jordan - who left The Pines care home in Furze Hill, Hove, wearing his war medals - has contacted the home and said his friends are going to make sure he gets back safely when the commemorations end.
Sussex Police were called on Thursday evening by nursing home staff who said Mr Jordan had gone out at 10.30am and had not been seen since.
He had gone out wearing a grey mac and a jacket underneath with his war medals on, police said.
Officers began searching the area, including checking hospitals in case something had happened to him, and spoke to bus and taxi companies, but none of them knew where he was.
The nursing home received a phone call from a younger veteran from Brighton at 10.30pm who said he had met Mr Jordan on a coach on the way to France and that they were safe and well in a hotel in Ouistreham.
To mark the 70th anniversary of D-Day we wanted to share this incredible 'then and now' photo of Bernard #Hove #DDay pic.twitter.com/pQrc1FnXFY

— Gracewell Healthcare (@GracewellHealth) June 6, 2014
06/06/2014 15:51 BST
It's a glorious day on Sword beach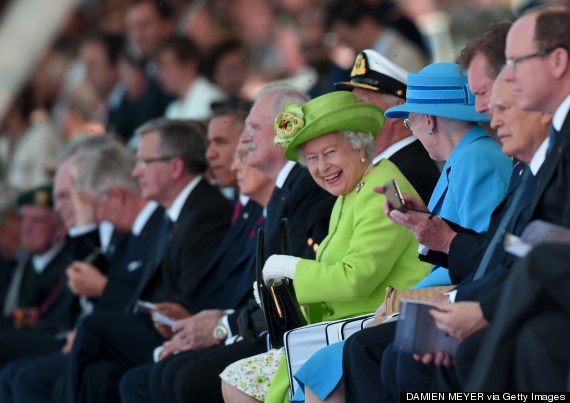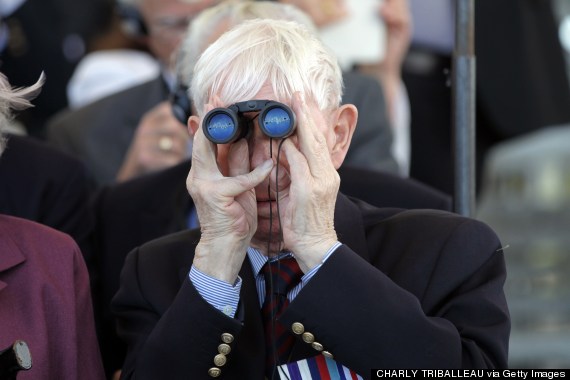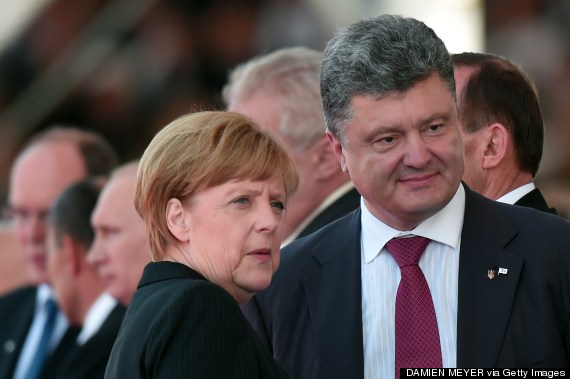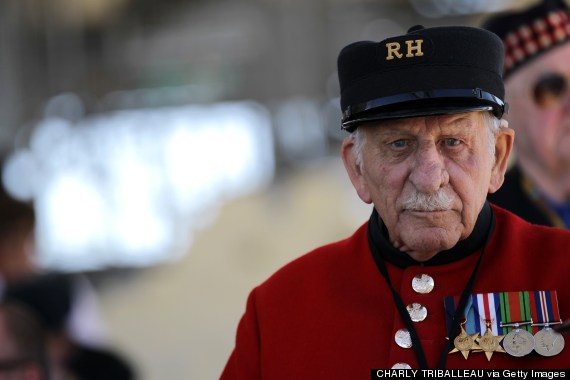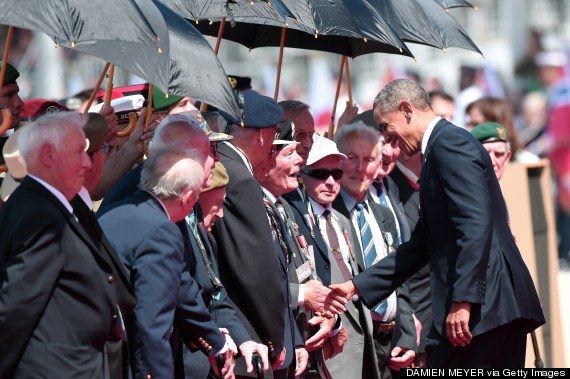 06/06/2014 15:48 BST
Awkward!
Audience members cheered when President Barack Obama flashed up on the big screen at the memorial in Ouistreham.
But when this split appeared, the veterans and invited guests weren't quite sure what noise to make...
So it ended up as a kind of "ummmm..... errrr.... ooo" noise.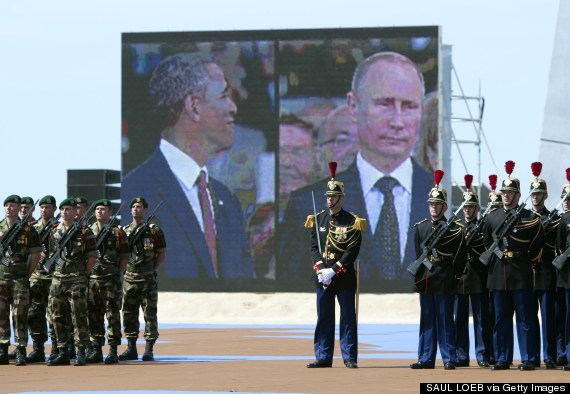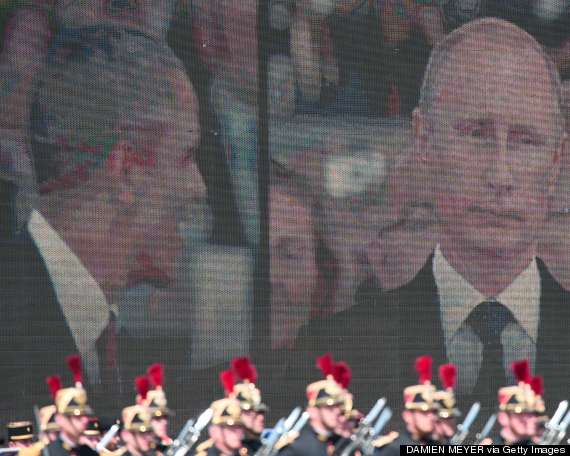 SUBSCRIBE TO & FOLLOW UK DAILY BRIEF