E3 2014 is just upon us with gaming fans of the world descending upon Los Angeles for a week of Halo 5, Oculus Rift, Project Morpheus and the world's tiniest glimpse at The Division: widely regarded as the game that will signal the birth of next-generation gaming.
READ MORE: E3 2014 Live Stream: Watch Halo 5 unveiled at Microsoft press conference
Of course you may be asking yourself, what is next-gen and why should I care? Next-gen is the term coined for games and technology exclusively launching on the Xbox One and PS4. These games promise to be near life-like in graphical quality with virtual-reality providing complete immersion. They'll come boasting features that include constantly living worlds and the ability to enter games with a smartphone or tablet.
To help persuade you further we've picked six of the most ground-breaking games and technologies that'll be launching in either 2014 or 2015 for Xbox One and Sony PS4.
Halo 5: Guardians
Halo practically launched the original Xbox into stardom and Microsoft is hoping that Halo 5 can do the same. 343 Industries are making the game and have promised near cinematic graphics as well as 60 frames per second gameplay, something that only a handful of console games have achieved so far.
Release date: September 2015
Oculus Rift
Having been bought by Facebook for $2bn Oculus will be keen to show that it hasn't lost any of its focus on gaming with rumours suggesting that the first consumer version of Oculus Rift will be announced next week. With games like Eve: Valkyrie already in development for the virtual reality headset this wouldn't be totally unlikely.
Release date: TBC
Batman: Arkham Knight
Batman: Arkham Knight is the final game in the hugely successful trilogy by Rocksteady. Promising to be 20x larger than the previous game Arkham Knight is a staggering proposition. Rocksteady recently revealed that just one character in Arkham Knight will boast more polygons than the whole of Arkham Asylum, the first game in the series. When it comes to pushing the envelope, this is the game that's setting the bar.
Release date: February 2015
The Division
The Division boasts a level of graphical fidelity that blurs the line between CGI and gameplay, and that's all down to a brand-new engine designed specifically for next-gen. If the graphics weren't enough The Division will be set in a constantly changing world, with players dropping in and out of a perpetual ocean of polygons. Your friends are playing and they need a hand? Log into the iPad app and remotely control drones inside the game, when you're done just log out.
Release date: 2015
Far Cry 4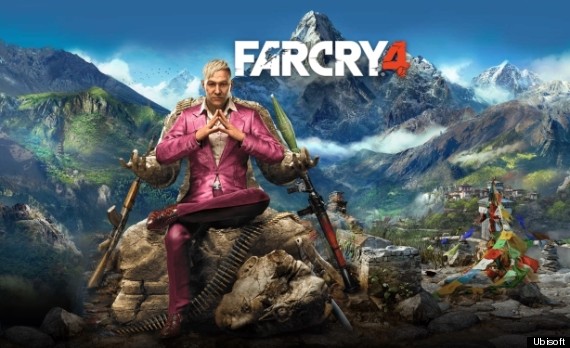 Far Cry 4 is looking set to repeat the same success Ubisoft had with Far Cry 3. Expect huge open worlds (in this case the Himalayas) and utterly maniacal villains as you struggle to survive against the odds. Far Cry has become known for its slightly unhinged view of the world - the last game had you wandering around in a drugged haze for 30 mins, so don't expect this one to pull any punches either.
Release date: November 2014
Assassin's Creed 5 Unity
Set in Revolutionary France, Assassin's Creed 5 will be an Xbox One and PS4 exclusive with Ubisoft promising 'Hollywood levels' of graphics.
Release date: 2015
Mortal Kombat X
(Warning: Trailer is NSFW, or young people)
If you can actually make it through to the end of this trailer without wincing then we're impressed. Mortal Kombat X is the first fighting game launching just for next-gen and it shows. There's speculation that the trailer is actual gameplay, which would, by default make it one of the best-looking games set to launch. Mortal Kombat X won't be out until later in 2015 but expect plenty of news to come out of E3.
Release date: 2015
SUBSCRIBE TO & FOLLOW UK DAILY BRIEF