James Arthur has taken to Twitter to confirm he's left Simon Cowell's label, Syco Records, which he signed to following his 'X Factor' win in 2012.
Back in April, James denied that he had parted ways with the label, however in a series of tweets he has now told fans that he has to "move on and do something different".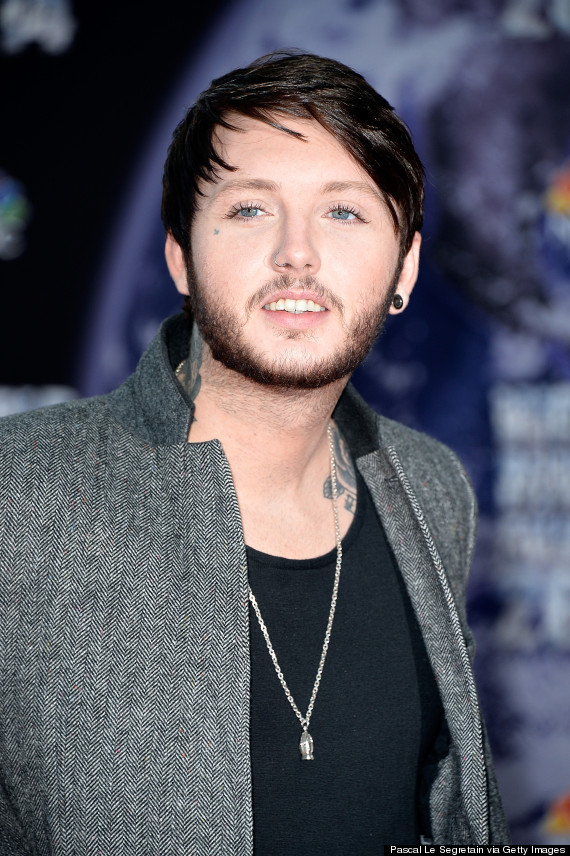 James Arthur
James shared his career update with his 2.1million followers, writing: "Just to clear things up - I am no longer with Syco. I would like to thank all at the label for making a great record with me.
"I now have to move on and do something different - the future is bright! #LOVE."
A source from Syco has reportedly told The Mirror that James was 'axed' by the label.
"We have basically taken the decision not to take up the option of another album," they said. "James' record sales were good but he has become a liability and he didn't listen to anyone.
"He was told a few days ago and has now obviously made the news public himself.
"It is a shame this has happened but he hasn't helped himself."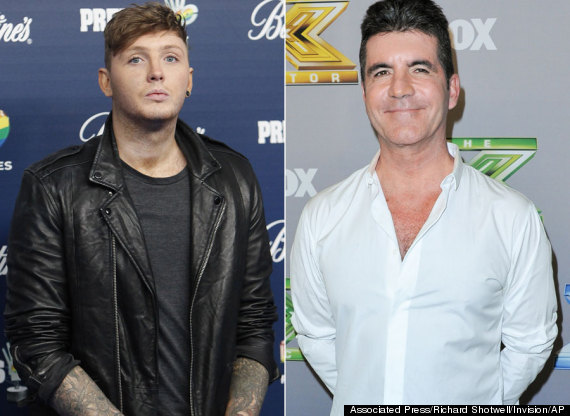 James and Simon have had a number of public feuds
James's relationship with Syco has reportedly been on the rocks for a while and his choice to release a mixtape entitled 'All The World's A Stage' - which featured a reference to terrorism in the lyrics - didn't go down too well according to sources.
"It seems James is self-destructing," a source told The Sun On Sunday. "He has done himself no favours with his outbursts. It's as if he's almost willing Syco to drop him."
James has also had a number of spats with Simon Cowell, who eventually admitted in April that it was time for crisis talks with the singer.
One of their many public arguments was over a character in the 'X Factor'-inspired musical 'I Can't Sing', which led to Si hitting back, telling James to "just shut up and put the records out".
It is not clear what the future holds for James, though he is scheduled to play at a number of events this summer, including V Festival.
James Arthur arriving at the 15th edition of the NRJ Awards, Palais De Festival, Cannes.

LONDON, ENGLAND - JANUARY 15: James Arthur performs live on stage at the Hammersmith Apollo on January 15, 2014 in London, England. (Photo by Samir Hussein/Getty Images)

British singer and musician James Arthur arrives at the Cannes festival palace, for the NRJ Music awards ceremony, Saturday, Dec. 14, 2013, in Cannes, southeastern France. (AP Photo/Lionel Cironneau)

File photo dated 1/9/2013 of X Factor winner James Arthur who has been diagnosed with "acute exhaustion" and cancelled all engagements while he recovers - just days after being embroiled in a homophobia row.

James Arthur switches on the Oxford Street Christmas Lights in London.

LONDON, ENGLAND - NOVEMBER 04: James Arthur meets fans and signs copies of his self titled album at HMV, Oxford Street on November 4, 2013 in London, England. (Photo by Ben A. Pruchnie/Getty Images)

James Arthur performing during Capital FM's Summertime Ball, at Wembley Stadium in north London. PRESS ASSOCIATION Photo. Picture date: Sunday June 9, 2013. Photo credit should read: Yui Mok/PA Wire

James Arthur arrives at the Amy Winehouse Foundation Ball in London .

Jahmene Douglas, Christopher Maloney and James Arthur at the 2012 Pride of Britain awards at Grosvenor House, London.

X Factor winner James Arthur arrives to sign copies of his new single Impossible in HMV at the Cleveland Centre, Middlesbrough.

X-Factor finalist James Arthur and mentor Nicole Scherzinger arrive at the Victoria pub in Saltburn, Cleveland on Harley Davison motorbikes.

Nicole Scherzinge and James Arthur at Middlesbrough Town Hall as the X Factor finalist returned to play a free homecoming gig.

X Factor judge Nicole Scherzinger with finalists James Arthur, right, and Jahmene Douglas during a photocall at Manchester Central in Manchester, ahead of this weekend's final.

X Factor finalist James Arthur at a photocall before the X Factor secret gig, at Talk Talk, in Soho, central London.