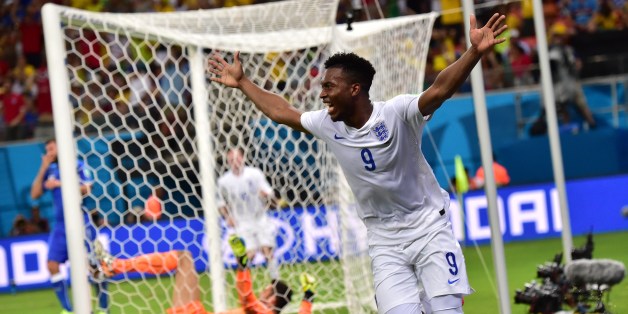 England face Italy at a World Cup for the first time since 1990 tonight, as both European sides venture into the Manaus jungle in their tournament opener. Get live updates, reaction, pictures and Vines of the clash from 8pm tonight, with kick-off at 11pm.
15/06/2014 01:06 BST
Here's the report from England's defeat
15/06/2014 00:54 BST
FULL-TIME: England 1-2 Italy
That's England's first opening defeat at a World Cup finals since 1986.
15/06/2014 00:52 BST
OFF THE BAR FROM PIRLO
Hart was helpless, but the crossbar has given England a stay of execution. What a strike from Pirlo.
15/06/2014 00:51 BST
93 min
Another Italian free-kick as Cahill blocks off Motta inside his own third.
15/06/2014 00:50 BST
92 min
Important hook away from Marchisio as Baines looks to creep in at the far post. Sterling gets the first yellow card of the match tracking back as Pirlo releases Parolo and successfully takes the sting out of the match.
15/06/2014 00:49 BST
The killer blow?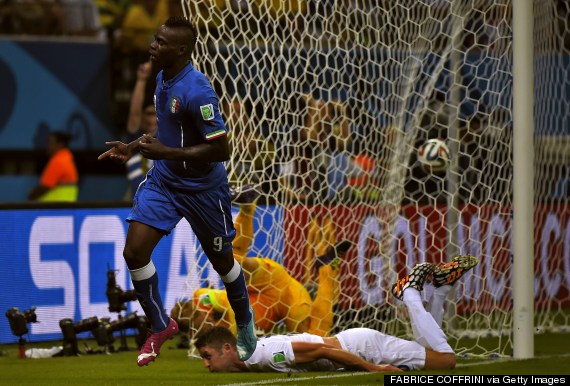 15/06/2014 00:49 BST
FIVE MINUTES OF ADDED TIME
Can England do it?
15/06/2014 00:48 BST
89 min
Nothing comes from Gerrard's set-piece. England have regained the ball but the game has descended into an attack vs defence training drill and Italy are coping comfortably with England's ordinary approach.
15/06/2014 00:47 BST
89 min
Corner England. Sterling is still worrying the Italians...
15/06/2014 00:46 BST
87 min
Rooney nicks the ball off Rooney and hits it over when Sterling was an inviting option out wide. Barkley looks crestfallen he was forbidden from going it alone.
SUBSCRIBE TO & FOLLOW UK DAILY BRIEF