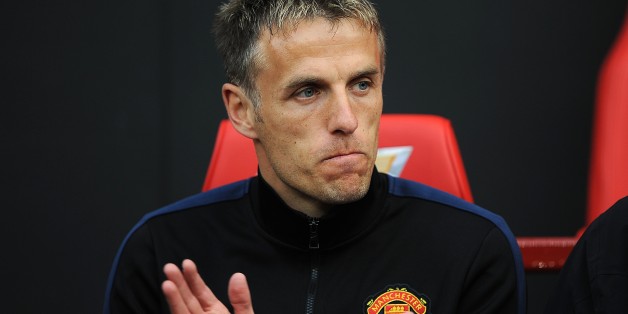 It was no surprise that #monotone was trending above #ComeOnEngland during England's match against Italy Saturday night.
BBC pundit Phil Neville's soul-destroying commentary arguably stole/sapped more attention than the electric game playing out on the field.
Twitter was dominated by constructive criticism for Phil:
Phil Neville sounds like a Dignitas satnav.
'Energy sapping conditions', Phil Neville says. Got that right mate
Which channel is the snooker on that Phil Neville is watching? #ENG
Phil Neville sounds like he's giving a running commentary on an autopsy. "Lynne is now removing the spleen."
Is there a way to turn off Phil Neville ?
After tonight's game, Phil Neville is available for no-nonsense phone sex
If the entire stadium burns down, Phil Neville will mumble "Well, that's what flames can do. If they're not marked."
Phil Neville is talking like he's by a campfire telling a scary story. #bbcworldcup
Dear Italy. Please may we borrow your physio? You can have Phil Neville.
England v Italy: Group D - 2014 FIFA World Cup Brazil
SUBSCRIBE TO & FOLLOW UK SPORT