Kim Jong Un's relentless self-promotion as the hardest man on earth continues – as these outrageously macho shots reveal.
With the wind in his hair, the portly North Korean leader was pictured looking noble astride the tower of what appears to be a Soviet-built submarine from the 1950s.
The images were released by the Rodong Sinmun, the newspaper of North Korea's ruling Workers Party.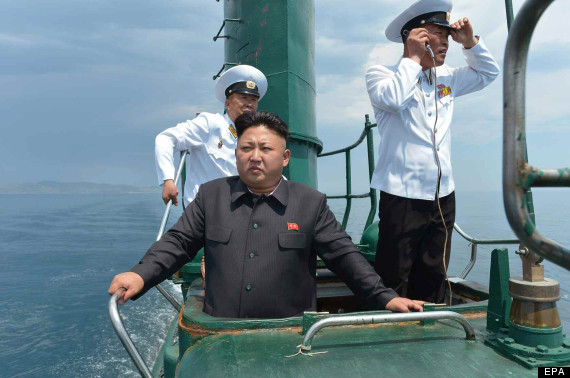 Posing like a boss: Kim Jong Un aboard an ageing submarine
The dictator was visiting the North Korean Navy Unit 167 stationed on the east coast of North Korea, the paper writes.
It adds that Kim delivered a rousing speech calling for his sailors to "devote their wisdom and enthusiasm to rounding off the combat preparations."
SEE ALSO: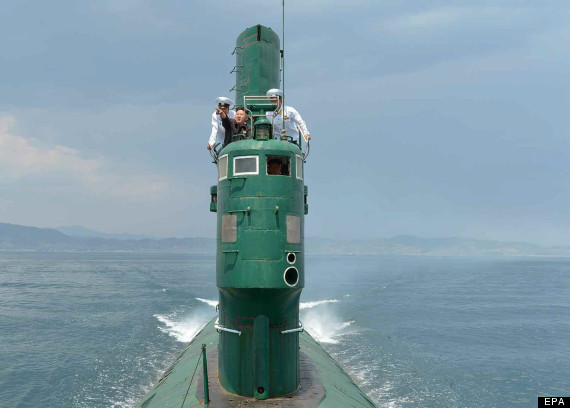 Pointing at things: The North Korean leader gesticulates atop the tower of the submarine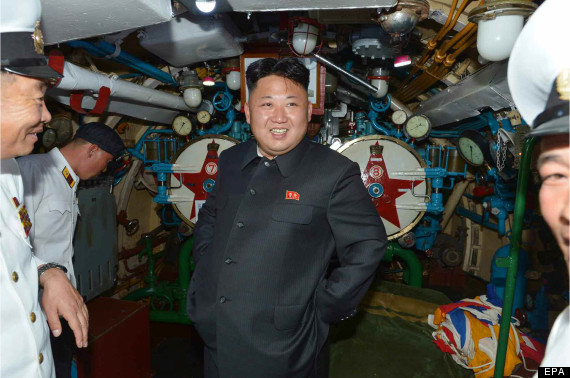 Laughing it up: A ruddy-cheeked Kim shares a joke in the body of the sub
Kim Jong-Un: North Korea's Mysterious Master
SUBSCRIBE AND FOLLOW
Get top stories and blog posts emailed to me each day. Newsletters may offer personalized content or advertisements.
Learn more