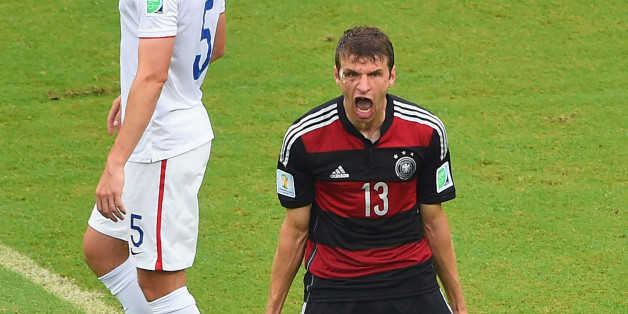 Before Thomas Müller beat Tim Howard to record Germany's 1-0 World Cup Group G win against the USA, the Twitteratti were already making plenty of "Nazi" references.
Regressing counted 30,209 in total, or 3.4 "Nazi"s per second, were used during the Germans' 1-0 win, and when Müller scored the Nazi references predictably spiked.
Twenty-five tweets per second featured the word "Nazi" after the Bayern Munich forward struck in the 55th minute.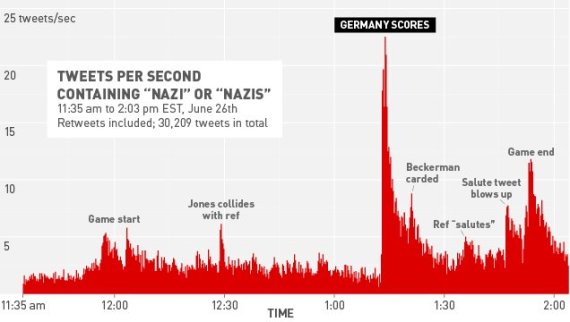 Neuer is a Nazi.
Klinsmann is a Nazi.
Mustafi is a Nazi.
Mathaus is a Nazi.
Grobkreutz is a Nazi.
The guy who scored is a Nazi.
#USA v. #GER
I did nazi that coming. #usa
That ref is clearly a Nazi #USA
you win this round Nazi's... see you in the Final. #USA
If you're not cheering for usa, go ahead and fill out an application for the nazi party #USA
The referee is also a nazi for taking out Jermaine Jones #illuminati
SUBSCRIBE AND FOLLOW
Get top stories and blog posts emailed to me each day. Newsletters may offer personalized content or advertisements.
Learn more