Robin Williams has checked into a rehab facility, his representative has confirmed.
The actor, who has had a much-publicised battle with alcoholism and substance abuse in the past, is taking some time out to focus on his sobriety after a hectic work schedule over the past 12 months.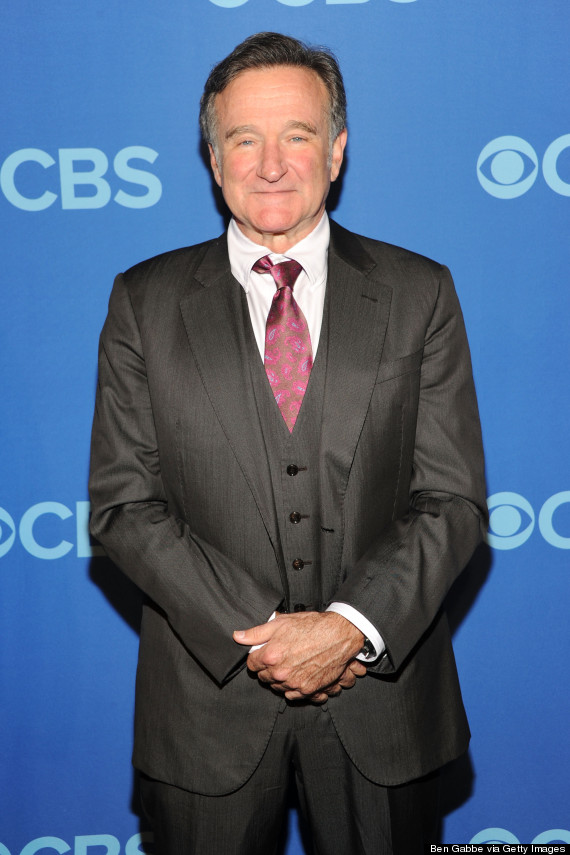 Robin Williams
Robin's spokesperson made it clear in a statement that the star has not fallen off the wagon and started drinking again, but instead they told E! News he's there to prevent a potential future relapse, saying: "After working back-to-back projects, Robin is simply taking the opportunity to fine-tune and focus on his continued commitment, of which he remains extremely proud."
And while it's been widely reported that the actor is resting at the Hazelden Addiction Treatment Center in Minnesota, in fact a source has told E! that he's at a separate facility altogether for "specialised treatment".
A source said: "He's been working for about 18 months straight. He had some time off so is using it to do a check-in.
"This was totally planned and scheduled."
It certainly has been a busy 12 months for Robin, who filmed a TV pilot with Sarah Michelle Gellar which ultimately wasn't picked up by networks, as well as starring in 'The Angriest Man In Brooklyn' opposite Mila Kunis and 'Game Of Thrones' actor Peter Dinklage.
He's also appearing in the forthcoming 'Night At The Museum: Secret Of The Tomb' reprising his role from the first two films in the trilogy, and is tipped to appear in the much-anticipated 'Mrs Doubtfire' sequel which was claimed to be in development back in April.
Celebrities Who've Gone To Rehab
Who? Ben Affleck Where? Promises, California When? 2001 Why? Alcoholism After the actor checked himself into rehab in 2001, his publicist said: "Ben is a self-aware and smart man who has decided that a fuller life awaits him without alcohol. He has chosen to seek out professional assistance and is committed to traveling a healthier road with the support of his family, friends and fans."

Who? Eva Mendes Where? Cirque Lounge, Utah When? 2008 Why? Anxiety and stress Eva denied rumours that she entered rehab to treat cocaine use. Her rep said that the actress had "made a positive decision to take some much-needed time off to proactively attend to some personal issues that, while not critical, she felt deserved some outside professional support."

Who? Matthew Perry Where? Undisclosed When? 1997, 2001 and 2011 Why? Prescription pills and alcohol After two previous spells in rehab, the former 'Friends' star returned again in 2011 as a proactive measure. He said at the time: "I'm making plans to go away for a month to focus on my sobriety and to continue my life in recovery. Please enjoy making fun of me on the World Wide Web.'

Who? Kelly Osbourne Where? Undisclosed When? On seven different occasions Why? Painkillers Kelly says she finally faced her demons after realising nobody wanted to work with her. "What changed for me was looking around and seeing that nobody liked me or wanted to work with me," she told Cosmopolitan magazine in 2013.

Who? Zac Efron Where? Undisclosed When? 2013 Why? Cocaine addiction After reports surfaced that the former 'High School Musical' star had completed two stints in rehab, Zac took to Instagram to thank fans for their support, writing: "Hey guys! Just returned from an incredible trip to Peru with my dad and wanted to thank you all for your support these past few weeks...means the world to me. Love you guys! - Z."

Who? LeAnn Rimes Where? Undisclosed When? August 2012 Why? Anxiety and stress The American singer checked into rehab one day after her 30th birthday, saying at the time: "This is just a time for me to emotionally check out for a second and take care of myself and come back in 30 days as the best 30-year-old woman I can be.

Who? Chris Klein Where? Cirque Lodge, Utah When? 2010 Why?Alcohol The 'American Pie' star checked into rehab for a 30-day alcohol treatment program following an arrest for drink driving - his second in just over five years. He later admitted if he hadn't got sober, 'I would have died'.

Who? Britney Spears Where? Promises, California When? 2007 (amongst other times) Why? Undisclosed Britney has never revealed the reason behind her stints in rehab, which led to her losing custody of her two sons as well as being placed under the conservatorship of her father.

Who? Lindsay Lohan Where? Various When? 2007 (three times), 2010 (twice), 2013 Why? Alcohol and drugs After her most recent stay in rehab, Lindsay Lohan told Oprah Winfrey: "I feel whole again. And I have such a desire to want to keep this feeling and stay this way. And I'm willing to do whatever it takes…And I really want to be on set, like, that feeds me."

In April 2011, the "Chicago" actress checked into rehab to treat bipolar disorder.

Demi Moore checked into rehab in spring 2012 after a disastrous fallout from ex-husband Ashton Kutcher and hospitalization after allegedly inhaling nitrous oxide, or whip-its.

"Real Housewives of Beverly Hills" star Kim Richards' battle with alcohol has been well-documented on the show. In December 2012, she checked into rehab again.

After years of struggling with cocaine and heroin addiction and serving jail time, the actor is clean and sober.

It came as little surprise to viewers of MTV's "The Jersey Shore" that star partier Mike "The Situation" Sorrentino checked into rehab in March 2012. The reality star said on his Facebook page that he was seeking treatment for medication used to treat exhaustion.

The "X Factor" judge has talked openly about going in and out of rehab when she was in her teens for eating disorders and mental health issues. "Treatment was so difficult at first, I remember walking around saying 'I'm in prison!' They needed to have strict rules for me to understand how sick I was," she said.

The gruff Scottish actor revealed in a 2012 article with "Men's Journal" that he hadn't touched a drink in 15 years. "I think, on a basic level, I have a pretty addictive personality. Both good and bad," he said.

In February 2011 Charlie Sheen claimed he was clean of drugs and alcohol, but high on himself. The actor has publicly struggled with addiction for years, but many doubt his claims of sobriety.

Drew was famously an addict as a child. By her own admission she said she had her first drink at 9, began smoking marijuana at 10 and began using cocaine at 12. By age 13 she entered rehab and has maintained her sobriety since.

The Black Eyed Peas singer kicked a crystal meth and ecstasy habit.
href="http://www.facebook.com/HuffPostUKEnt"target="_hplink">LIKE US ON FACEBOOK | FOLLOW US ON TWITTER