There are two types of relationships in this world: couples who sleep in PJs and couples who sleep in the buff.
And, according to a recent survey, those in team naked have happier marriages and relationships.
Who knew?
A poll of 1,000 Brits showed that those who sleep together naked are more content in their relationship - less than half of the pyjama-clad reported being "extremely happy", compared to 57% who sleep bare in bed.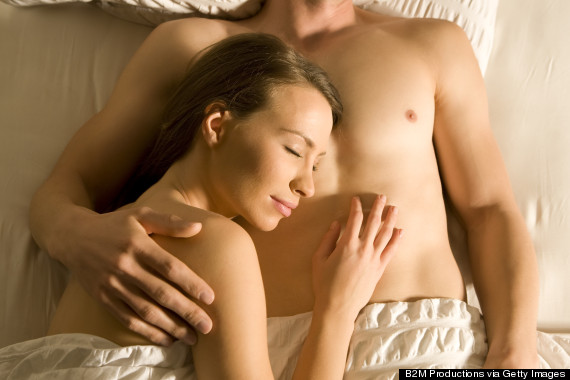 The survey, which was commissioned by Cotton USA, showed that it isn't just nightwear that impacts relationships.
Other turn-offs include unmade beds and dirty washing on the floor, as well as hogging the duvet and eating in bed.
Stephanie Thiers-Ratcliffe, from Cotton USA, said: "There are many factors which can affect the success of a relationship, but one factor which is often overlooked is the bedroom environment."
SEE ALSO:

30 Sleep Facts That Will Make You Want To Snuggle Up

How Do The Sleeping Habits Of Men and Women Differ?
Also on HuffPost:
Meaning Of Sleeping Positions
SUBSCRIBE TO & FOLLOW UK LIFESTYLE