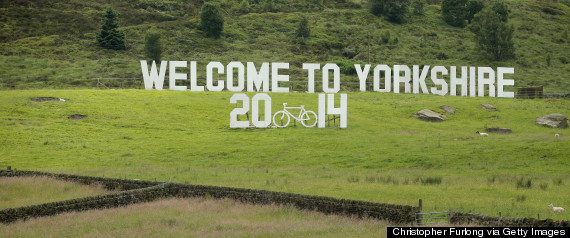 The Tour de France starts this week - in Yorkshire. So make sure you're au fait with it all avec our guide to French-Yorkshire translations...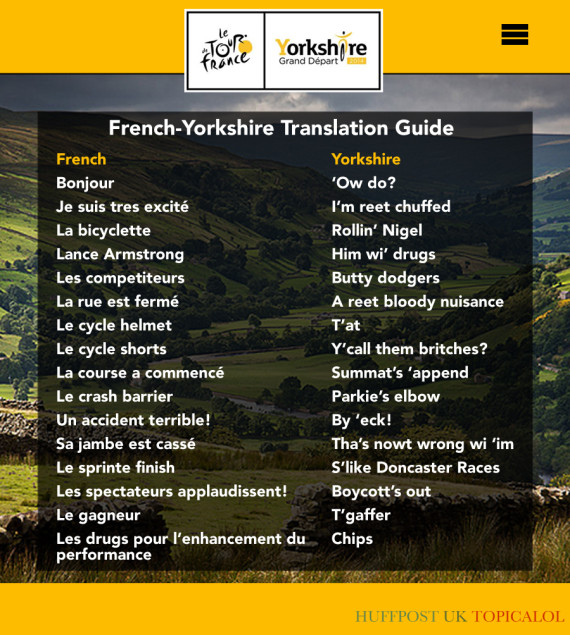 SEE ALSO:
Tour de France in Yorkshire
Also on HuffPost:
10 Yorkshire Olympic Events
SUBSCRIBE AND FOLLOW
Get top stories and blog posts emailed to me each day. Newsletters may offer personalized content or advertisements.
Learn more