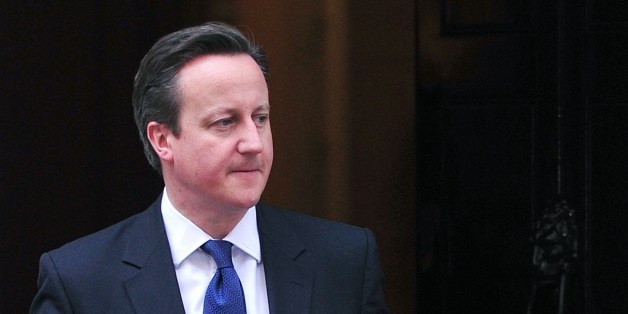 David Cameron's last major reshuffle before the 2015 general election is underway. The prime minister is expected to promote a series of women to senior positions in the government as veteran Conservatives are edged out. You can follow the wild speculation and comings and goings here live (ish).
15/07/2014 15:46 BST
Meet your new science minister
David Cameron's new minister of state for science has drawn criticism online for his past support of the widely-discredited pseudo science of homeopathy.
Greg Clark MP, whose full title is Minister of State for Universities, Science and Cities, was among 206 MPs in 2007 who signed an early-day motion that "welcomes the positive contribution made to the health of the nation by the NHS homeopathic hospitals".
15/07/2014 15:32 BST
Hey big spenders?
David Cameron has just put the finishing touches to his reshuffle that was heavily billed as a way to add more women to the "male, pale and stale" cabinet.
Women now make up roughly a quarter of the cabinet, in contrast to the 52% share of Britain's population. But how much sway do the female cabinet ministers have in the coalition?
Out of the £360 billion across the government departments, female cabinet ministers now have a combined budget of £89.8 billion, roughly equating to a one in four pounds.
15/07/2014 14:04 BST
6 reshuffle graphs you need to see
David Cameron has shaken up his top team with his last cabinet reshuffle before the 2015 general election, which was heavily trumpeted as a move to stop the cabinet looking "pale, male and stale".
But how does it really look? HuffPostUK puts Cameron's new cabinet ministers under the microscope.
15/07/2014 13:46 BST
Here's the reshuffle 'round-up'
15/07/2014 11:45 BST
The results of the reshuffle so far
David Cameron's last major reshuffle before the 2015 general election has made its big changes, with a raft of women promoted to senior positions while a range of veteran male politicians have been shown the door.
Who has survived the reshuffle? Who has been moved? HuffPost UK has rounded up the key results here.
15/07/2014 11:42 BST
Awkward news about Britain's new EU Commissioner
David Cameron has nominated Conservative peer Lord Hill, most recently the leader of the House of Lords, to be Britain's next European Commissioner.
The appointment caught some by surprise given he had recently said he did not want the job. In an interview with Conservative Home in June, Hill said he did not fancy having to live in Brussels. "I quite like it at home, in the British Isles," he said.
Asked if he would accept the job if asked by the prime minister, Hill said: "Non, non, non." However the former political secretary to John Major will soon find himself on a plane to Belgium.
15/07/2014 10:43 BST
David Cameron ally rebukes Tory reshuffle critics
Tory MP Nadhim Zahawi, a close ally of David Cameron, has warned disgruntled male Conservatives against venting their fury at being passed over promotion in the prime minister's ongoing reshuffle.
Speaking to the Huffington Post UK, Zahawi, who sits on No. 10 Downing Street's policy board, urged fellow Tory MPs to remain supportive in response to the reshuffle, adding that "people don't vote for split parties".
"My advice to all colleagues is we are a team and we are stronger when we are a team and when we are united. As long as we remain united, we'll be a force to be reckoned with," he said on Monday night.
This comes as the Tory right have sounded off about some of the Prime Minister's decisions so far, with former chairman Lord Tebbit warning that the exit of Owen Paterson as environment secretary put the party's "very wide support in the countryside" at risk.
15/07/2014 10:42 BST
David 'Two Brains' Willetts replaced
Greg Clark is the new universities minister, replacing David 'two brains' Willetts.
15/07/2014 10:30 BST
Esther McVey's move isn't quite so big...
Former TV presenter Esther McVey, who was tipped for promotion from being employment minister, has the slightly underwhelming prize of being given the right to attend cabinet.
Esther McVey will be attending Cabinet in her existing role as Minister of State @DWPgovuk #reshuffle

— UK Prime Minister (@Number10gov) July 15, 2014
15/07/2014 10:15 BST
Stephen Crabb takes over as Welsh Secretary
David Jones looks to have been succeeded as Welsh Secretary by his deputy, Stephen Crabb.
Stephen Crabb in as new welsh secretary. Very modest arrival into Downing Street...

— Allegra Stratton (@BBCAllegra) July 15, 2014
SUBSCRIBE TO & FOLLOW UK POLITICS