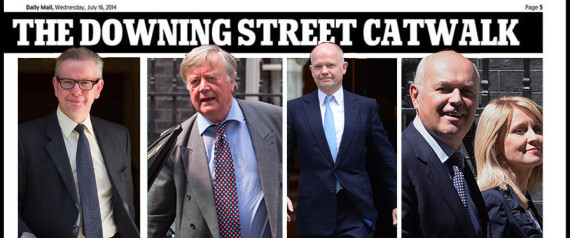 As this week draws to a close, the news has, of course, been distinctly unamusing...
I have lost control of the situation.
BREAKING: The world, apparently
But before these tragic new stories there was silliness to be found. In the form of jokes about David Cameron's cabinet reshuffle...
-Hi Boss
-Hi. I'm moving you to a new job.
-OK, what is it?
-I can't tell you now you have to walk to my house first.
What I wore to the office today. Fingers crossed the Mail approves. Hope I don't look too '80s cabin attendant'. pic.twitter.com/bVy7wCkfrG
The Church of England's vote to allow women bishops...
The World Cup final between Germany and Argentina...
And Cheryl Cole's wide-legged marriage announcement:
Yes, sit back for jokes about all these things and more in our round-up of this week's funnies from Twitter...
The Week In 50 Funny Tweets
SUBSCRIBE TO & FOLLOW UK COMEDY