Guilt is a strong emotion - even if you're a dog it would appear.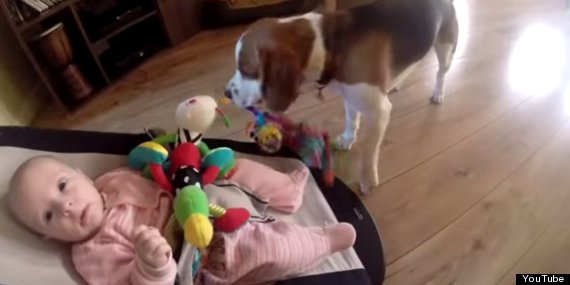 The adorable clip was uploaded by Laura's father in April and has recently gone viral being viewed over 1.5 million times.
He wrote: "My Baby and dog are still best friends:) "
SUBSCRIBE AND FOLLOW
Get top stories and blog posts emailed to me each day. Newsletters may offer personalized content or advertisements.
Learn more