Surgeons have removed 232 teeth from the mouth of an Indian teenager.
Ashik Gavai was admitted to JJ Hospital in Mumbai last week with swelling in his lower jaw.
The 17-year-old was suffering from a condition known as complex odontoma or benign tumour of the tooth, head of dentistry Sunanda Dhivare-Palwankar said.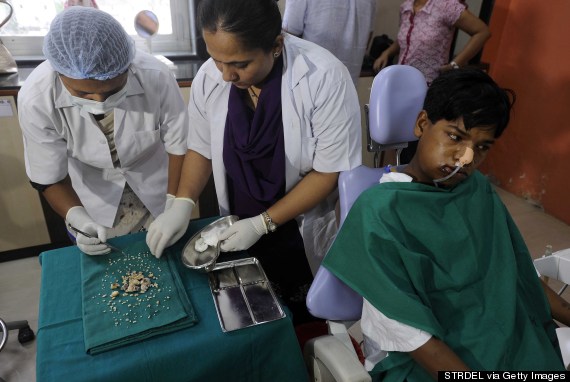 Ashik Gavai had suffered swelling in his face for several years before seeking medical help
As well as the 232 teeth there was another hard, rock-like formation which she could not remove with a dentist's drill.
She said neither her nor her team and seen or heard about anything comparable and added: "We believe this to be a world record but we will carry out more research before taking any further steps in the matter."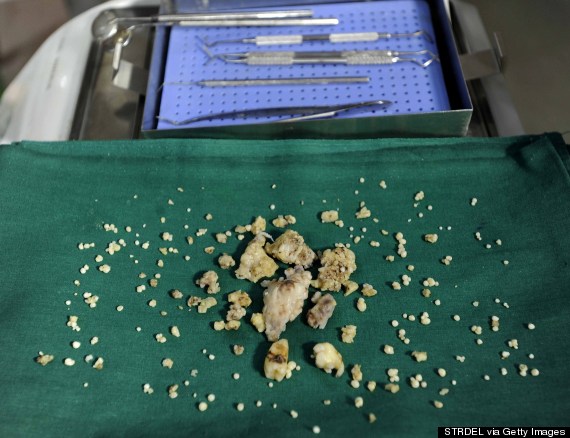 232 teeth and a further, larger tumour were extracted from his jaw
She says the previous number of teeth extracted from a similar tumour was 25.
Gavai now has a normal set of 28 teeth and tooth caps will be inserted to replace the removed teeth once he has recovered.
Dr Vandana Thorawade told the Mumbai Mirror medics had been worried the tumour would break the teenager's jaw.
He added: "Thought we tried out best to removed every bit of tooth, there may have been some residual left. In that case there are chances of those growing back. We have told the family that regular check-ups and investigations are a must."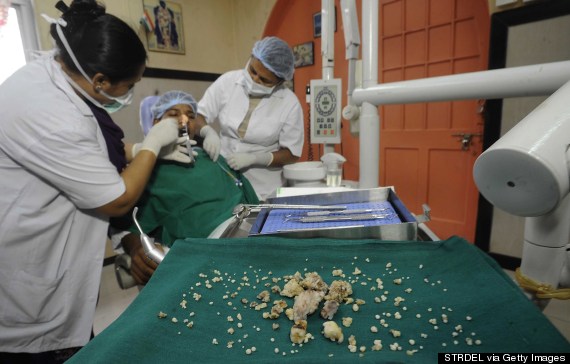 Medics operated for seven hours on Monday to remove the teeth
SUBSCRIBE AND FOLLOW
Get top stories and blog posts emailed to me each day. Newsletters may offer personalized content or advertisements.
Learn more