Luisa Zissman appears to have hit out at Lauren Goodger on Twitter, following the former 'TOWIE' star's revelation that a sex tape she stars in has been leaked online.
However, it seems Luisa may have had a (slight) change of heart after making her comments, as one of her tweets appears to have been deleted.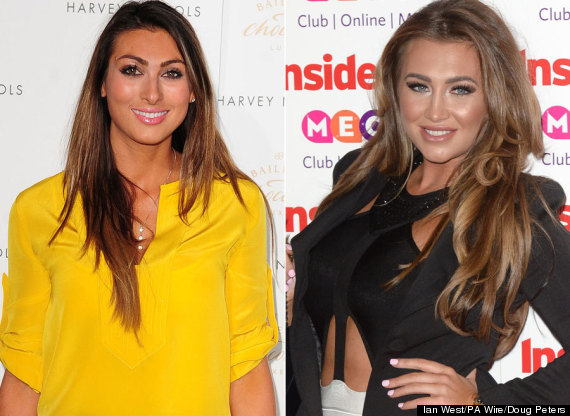 Luisa Zissman and Lauren Goodger
On Sunday, Lauren revealed that a tape she made with her ex boyfriend Jake McLean has been circulated online, however Luisa doesn't seem to have much sympathy for the former reality TV star.
The former 'Apprentice' contestant commented on the clips' short length, reports The Mirror, before appearing to allege that Lauren leaked it on purpose.
In a tweet that has since been deleted, she wrote: "If I had a sex tape it would be worth talking about not a measly 6 secs long! Least make the embarrassment worthwhile."
"But some things are better left private, leaking one yourself is.... I can't even tweet it #theshame," she added, in a tweet that is still visible online.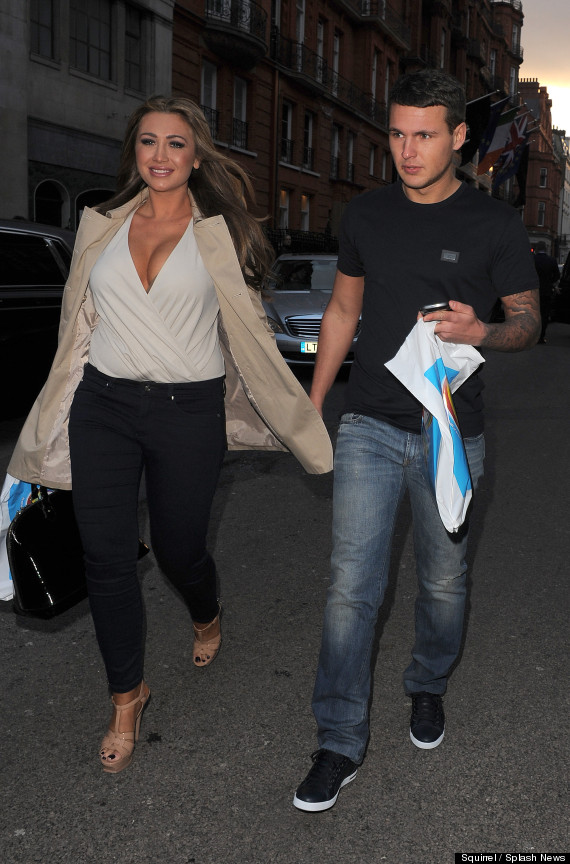 Lauren and Jake dated in 2012
After revealing the details about her ordeal, Lauren urged other women to make sure they don't end up in a similar situation.
"I've got no control over the situation I am in. I feel powerless. My private life has been invaded in the most horrible way," she told The Sun on Sunday. "I can even see how some girls would feel suicidal and not be able to cope in this situation.
"I would warn other girls: 'Do not let this happen to you. Never trust anyone.' Jake was my boyfriend and I was in love with him so I trusted him 100 per cent."
Since leaving 'TOWIE' in 2012, Lauren has been focussing on her beauty business, however, she could be returning to TV screens later this year if she agrees a deal to move into the 'Celebrity Big Brother' house.
Lauren isn't the first celeb to be at the centre of a sex tape scandal (and we have a feeling she won't be the last either)...
When she was little more than a glamour model called Jordan, Katie Price and her former boyband lover Dane Bowers had their sizzling home video nabbed from the flat they shared and leaked onto the net. The couple later split, but Price went onto become a a successful businesswoman and reality TV star, now worth an estimated £40m. During his time on Celebrity Big Brother in 2010 a bitter Dane explained that he was once the bigger star: "At the time when it came out it was us [Another Level] that were big, it made her a lot bigger. It's what set her up." He then bragged that their sex tape was more searched than Pamela Anderson's sex tape and was "the biggest thing on the internet".

Kim K was little more than a pretty socialite before her infamous sex tape in 2007. At the time, her hotel room romp with R'n'B singer Ray J was valued at £18m. She may have grossed only £3m from it after striking a deal with the rights holders, but the amount she's made since becoming famous because of it is unreal. Her own reality TV series, modelling jobs and product endorsements mean the 'entrepreneur' is now worth an estimated $35m.

Limp Bizkit frontman Durst made millions from his sex tape when footage of him and an unknown woman having sex was stolen from his computer. Durst sued a number of websites who published it without his permission and bagged a stunning £43m in damages.

Former nurse Titmuss was filmed having sex with ex- Blue Peter presenter boyfriend John Leslie and another woman in 2000. The 16-minute raunchy recording was released online in 2003 and shot her into the lads mag stratosphere. She went on to write a book about her celebrity affairs called The Secret Diaries of Abigail Titmuss. Using her glamour modelling paycheques she's also built up an impressive property portfolio in London, and has since attempted to redefine herself as a serious actress - once starring as Lady Macbeth in Lowestoft, Suffolk.

Before 1 Night In Paris emerged on the internet in 2004 hotel heiress Paris Hilton was just a small-time socialite. Since the blonde filmed herself getting frisky in a hotel room with then-boyfriend Rick Salomon she has now emerged as a reality TV star, singer, model, fashion designer and author. Let's face it, she never really needed the money that comes with a celebrity career, but she sure as hell loves the fame.

The Irish actor and ex-Playboy Playmate Nicole Narain decided to film 13 minutes of one of their sexual encounters in 2006. Perhaps sensing that she might be in for a windfall by releasing the footage of her time with the Hollywood heartthrob, Narain made their tape public. However, Farrell sued her, insisting the pair had agreed to keep the footage to themselves. He won the case and successfully blocked the tape from distribution. Leaked copies found their way on to the internet nevertheless, but the controversy has done nothing to damage his career.

He made arguably the most scandalous of all scandalous sex tapes but even that didn't seem to have the power to shorten R. Kelly's successful career. The R&B singer is allegedly featured in a video that shows an adult male having sex with a girl who may not be of age. The I Believe I Can Fly singer was charged in 2002 with several counts of child pornography after the tape began circulating - a fact that didn't stop almost all of his next six albums becoming million-sellers.