Drew Barrymore's half-sister Jessica Barrymore has been found dead in her car, at the age of 47, in San Diego, California.
A witness first saw her vehicle on Hoover Avenue on Tuesday night, telling 10News: "Her car was parked right here last night around midnight. I thought she was sleeping or waiting for someone."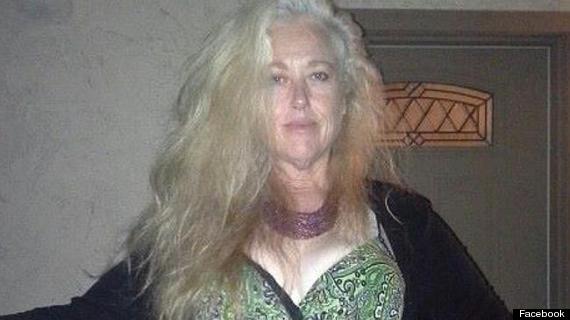 Jessica Barrymore
According to reports, when the car was still parked there several hours later - the day before she would have been celebrating her 48th birthday - the witness grew more suspicious.
Jessica was found in the driver's seat, slumped at the wheel of her car, with dozens of "white pills" scattered all over the seat next to her, according to 10News. Her seat was reclined and there was also a can of energy drink found between her legs.
The Medical Examiner's Office confirmed to the news site that the body was Jessica Barrymore, whose date of birth - 31 July, 1966 - matched that of Drew's half-sister.
Reacting to the sad news Drew told Just Jared: "Although I only met her briefly, I wish her and her loved ones as much peace as possible and I'm so incredibly sorry for their loss."
The cause of death is yet to be discovered, pending an autopsy, according to National City Police.
Jessica and half-sister Drew share the same father, actor John Drew Barrymore. Drew has another half-sister, Blyth Barrymore.
RIP: Celebrities We've Lost In 2014
After a lengthy battle with cancer, the actress and 'Loose Women' panelist died at the age of 66 in October.

Comedy legend Robin Williams took his own life in August 2014.

Controversial comic Joan Rivers died in hospital at the age of 81 in September.

The actor and comedian Rik Mayall died at the age of 56 in June.

Actor Roger Lloyd Pack died on 15 January 2014 at the age 69 following a battle with pancreatic cancer.

'Dynasty' star Kate O'Mara died at the age of 74 on 30 March 2014.

Peaches Geldof was found dead at her Kent home on 7 April 2014.

L'Wren Scott, fashion designer and Rolling Stones frontman Mick Jagger's longtime girlfriend, was found dead in NYC on 17 March 2014 of an apparent suicide.

HR Giger, the artist who created the 'Alien' movie monster, died at the age of 74 on 12 May 2014.

Bob Hoskins died on 29 April 2014. After his death, his daughter penned a touching blog detailing lessons she learnt from her father.

'EastEnders' actress Edna Doré died age 92 on 11 April 2014.

Mickey Rooneyv died in his sleep from natural causes on 6 April 2013. He was 93.

House music DJ Frankie Knuckles died at the of 59 on 31 March 2014.

Clarissa Dickson Wright died on 15 March 2014 at the age of 66.

Comedy legend Harold Ramis died on 24 February 2014. He was 69.

Iconic child star Shirley Temple died on 10 February 2014 in California. Her cause of death was not released. She was 85.

Actor Philip Seymour Hoffman was found dead of an apparent heroin overdose on 2 February 2014 in New York City. He was 46 years old.

Musician Phil Everly, of the Everly Brothers, died aged 74 in California on 3 January 2014.

Richard Attenborough died just five days before his 91st birthday in August 2014.

Legend of both stage and screen, Elaine Stritch died in her sleep at her home in Michigan in July 2014. She was 89 years old.

The 70s rocker died not long after being diagnosed with prostate cancer in October.

Star of 'The Notebook' and 'The Rockford Files', James died in July 2014.

Simone Battle, of US girl group GRL, died as a result of suicide in September. She was 25 years old.

Actress Clare Cathcart, known for her role in 'Doctors' as well as appearances in 'Call The Midwife' and 'New Tricks', died at her home in Brighton at the age of 48 in September.

Fashion icon Oscar de la Renta, whose designs were worn by Jennifer Lopez, Sarah Jessica Parker and Naomi Campbell, died at the age of 82 in October.

The legendary actress died at the age of 82, in December 2014.

Joe died in December 2014, following a battle with lung cancer.