Northern Irish actor JJ Murphy has died at the age of 86, just days after filming his first scenes as Ser Denys Mallister in 'Game Of Thrones'.
According to the Belfast Telegraph, the veteran actor collapsed and died on Friday, having only filmed his first scenes as the oldest member of the Night's Watch four days earlier.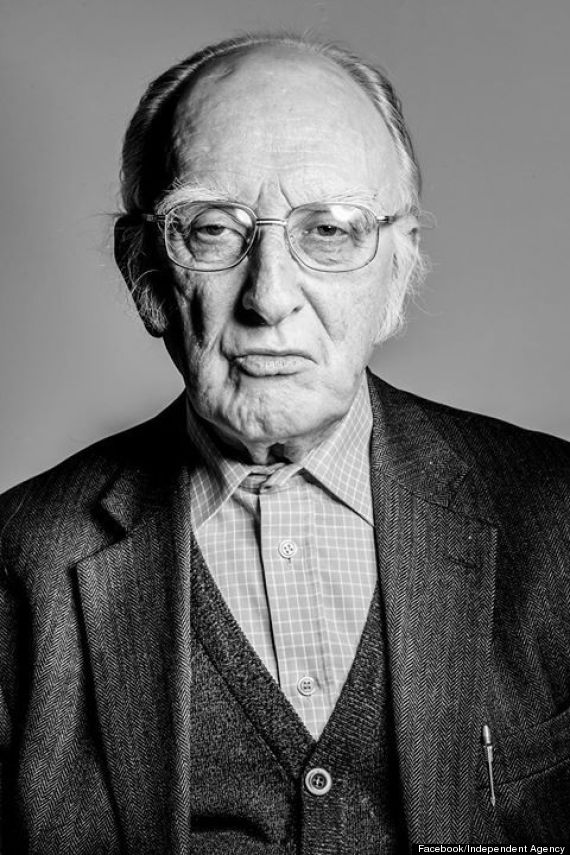 JJ Murphy has died at the age of 86
As well as his role in 'Game of Thrones', JJ also appears in a small role as a village elder in the upcoming film 'Dracula Untold', opposite Luke Evans and Dominic Cooper.
His other past credits include parts in 'Angela's Ashes' and 'Mickybo and Me'.
It is not yet known whether 'Game of Thrones' producers will make the decision to recast his part in series five, or rewrite future scenes originally intended to feature his character.
The news of his death was first broken by his agent, Philip Young of Independent Agency, who wrote on Facebook that he had "never encountered a man with more spirit, passion and love for his craft".
He added: "Working right until the end, this week he shot his first scenes on Game of Thrones, sadly they will be his last. Giving any young man a run for his money. Ladies and Gentleman, a round of applause please for Jimmy."
JJ's funeral will be held on Friday. He is survived by his wife, Mary, and their grown-up children.
'Game of Thrones' is due to return for a fifth season next year, which will be based on the George R. R. Martin novels, 'A Feast for Crows' and 'A Dance with Dragons'.
RIP: Celebrities We've Lost In 2014
After a lengthy battle with cancer, the actress and 'Loose Women' panelist died at the age of 66 in October.

Comedy legend Robin Williams took his own life in August 2014.

Controversial comic Joan Rivers died in hospital at the age of 81 in September.

The actor and comedian Rik Mayall died at the age of 56 in June.

Actor Roger Lloyd Pack died on 15 January 2014 at the age 69 following a battle with pancreatic cancer.

'Dynasty' star Kate O'Mara died at the age of 74 on 30 March 2014.

Peaches Geldof was found dead at her Kent home on 7 April 2014.

L'Wren Scott, fashion designer and Rolling Stones frontman Mick Jagger's longtime girlfriend, was found dead in NYC on 17 March 2014 of an apparent suicide.

HR Giger, the artist who created the 'Alien' movie monster, died at the age of 74 on 12 May 2014.

Bob Hoskins died on 29 April 2014. After his death, his daughter penned a touching blog detailing lessons she learnt from her father.

'EastEnders' actress Edna Doré died age 92 on 11 April 2014.

Mickey Rooneyv died in his sleep from natural causes on 6 April 2013. He was 93.

House music DJ Frankie Knuckles died at the of 59 on 31 March 2014.

Clarissa Dickson Wright died on 15 March 2014 at the age of 66.

Comedy legend Harold Ramis died on 24 February 2014. He was 69.

Iconic child star Shirley Temple died on 10 February 2014 in California. Her cause of death was not released. She was 85.

Actor Philip Seymour Hoffman was found dead of an apparent heroin overdose on 2 February 2014 in New York City. He was 46 years old.

Musician Phil Everly, of the Everly Brothers, died aged 74 in California on 3 January 2014.

Richard Attenborough died just five days before his 91st birthday in August 2014.

Legend of both stage and screen, Elaine Stritch died in her sleep at her home in Michigan in July 2014. She was 89 years old.

The 70s rocker died not long after being diagnosed with prostate cancer in October.

Star of 'The Notebook' and 'The Rockford Files', James died in July 2014.

Simone Battle, of US girl group GRL, died as a result of suicide in September. She was 25 years old.

Actress Clare Cathcart, known for her role in 'Doctors' as well as appearances in 'Call The Midwife' and 'New Tricks', died at her home in Brighton at the age of 48 in September.

Fashion icon Oscar de la Renta, whose designs were worn by Jennifer Lopez, Sarah Jessica Parker and Naomi Campbell, died at the age of 82 in October.

The legendary actress died at the age of 82, in December 2014.

Joe died in December 2014, following a battle with lung cancer.