Professor Green has revealed that he was forced to drop a track featuring James Arthur from his forthcoming album.
The former 'X Factor' star was supposed to feature on a song on Professor Green's new album 'Growing Up in Public', however, after becoming involved in a number of highly-publicised controversies, he was ultimately dropped from the collection.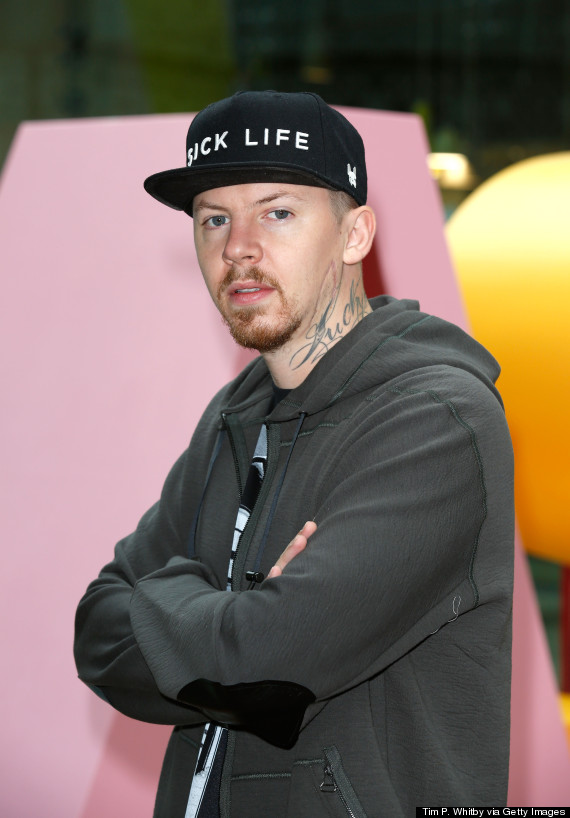 No one makes wearing a hat look quite as serious as Professor Green
Speaking to Digital Spy, Professor Green explained: "James Arthur was on that record. But then he just kind of imploded, didn't he? It's a shame, when I met him he was a cool guy but he just upset so many people.
"The label was just like, 'It's not happening', and I can't fight the people who I need to support me."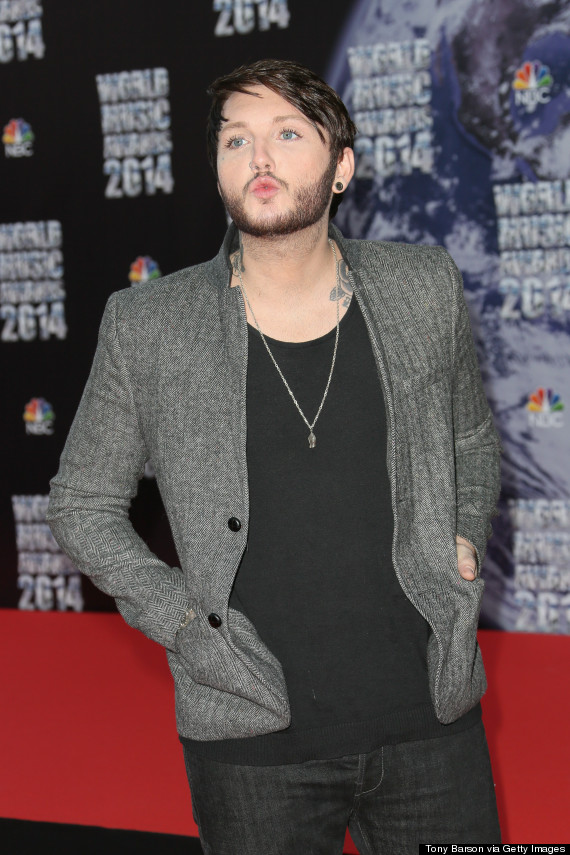 James Arthur
"Kind of imploded"? Whatever could he mean? We can't remember any implosion. All we remember is James helping old ladies cross the street and posing for photos with baby lambs.
Unless he means that time James recorded a rap with a stonking big homophobic slur in the middle, and then used the old "I'm not homophobic, I've got a gay mate" excuse.
Or the time he said "a lot of attractive women are dickheads" because he'd seen Rita Ora on a date with David Beckham's pal.
Or the time he fired his PR on Twitter.
Maybe.
However, clearly Professor Green doesn't think it's too late for James - who recently parted ways with his record label - to turn things around, adding: "When I met him, I thought he was a nice guy, so hopefully he can just bring some of that back and get people to focus on the music and maybe he can too, rather than getting concealed by all the bulls**t."
James Arthur arriving at the 15th edition of the NRJ Awards, Palais De Festival, Cannes.

LONDON, ENGLAND - JANUARY 15: James Arthur performs live on stage at the Hammersmith Apollo on January 15, 2014 in London, England. (Photo by Samir Hussein/Getty Images)

British singer and musician James Arthur arrives at the Cannes festival palace, for the NRJ Music awards ceremony, Saturday, Dec. 14, 2013, in Cannes, southeastern France. (AP Photo/Lionel Cironneau)

File photo dated 1/9/2013 of X Factor winner James Arthur who has been diagnosed with "acute exhaustion" and cancelled all engagements while he recovers - just days after being embroiled in a homophobia row.

James Arthur switches on the Oxford Street Christmas Lights in London.

LONDON, ENGLAND - NOVEMBER 04: James Arthur meets fans and signs copies of his self titled album at HMV, Oxford Street on November 4, 2013 in London, England. (Photo by Ben A. Pruchnie/Getty Images)

James Arthur performing during Capital FM's Summertime Ball, at Wembley Stadium in north London. PRESS ASSOCIATION Photo. Picture date: Sunday June 9, 2013. Photo credit should read: Yui Mok/PA Wire

James Arthur arrives at the Amy Winehouse Foundation Ball in London .

Jahmene Douglas, Christopher Maloney and James Arthur at the 2012 Pride of Britain awards at Grosvenor House, London.

X Factor winner James Arthur arrives to sign copies of his new single Impossible in HMV at the Cleveland Centre, Middlesbrough.

X-Factor finalist James Arthur and mentor Nicole Scherzinger arrive at the Victoria pub in Saltburn, Cleveland on Harley Davison motorbikes.

Nicole Scherzinge and James Arthur at Middlesbrough Town Hall as the X Factor finalist returned to play a free homecoming gig.

X Factor judge Nicole Scherzinger with finalists James Arthur, right, and Jahmene Douglas during a photocall at Manchester Central in Manchester, ahead of this weekend's final.

X Factor finalist James Arthur at a photocall before the X Factor secret gig, at Talk Talk, in Soho, central London.