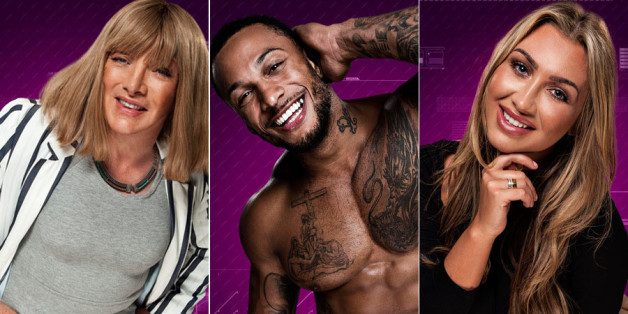 In their midst includes an Emmy award-winning actor, a soap Queen, a former Playboy TV "star", an Olympic gold medallist and a reality TV Holy Trinity, with stars of 'The Only Way Is Essex', 'Made In Chelsea' and 'Geordie Shore' all taking residence in the 'CBB' house for this year's summer series. Oh, and Kelly Brook's man bag David flipping McIntosh has somehow bagged himself a spot in there too.
SEE ALSO:
We've seen them all go in, make their awkward introductions and get ready for a rollercoaster few weeks in the Borehamwood bungalow, but, just in case you've been left scratching your head over exactly who a few of them are (naming no names) (alright, naming names - Angelique Morgan), we've put together a nifty guide of everything you need to know about the celebs who'll be permanent fixtures in your living room for the whole time 'CBB' is on the air.
Before we find out who will be stealing the spotlight and following in previous winner Jim Davidson's footsteps, and who will be fading into the background quicker than you can say 'Liz Jones', get to know the 14 housemates a little better here…
'Celebrity Big Brother': Meet The Housemates
SUBSCRIBE AND FOLLOW
Get top stories and blog posts emailed to me each day. Newsletters may offer personalized content or advertisements.
Learn more