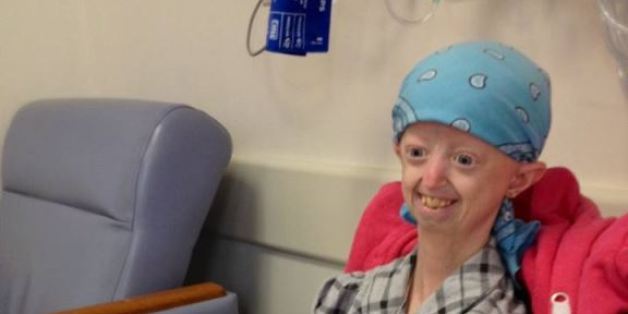 She's Britain's oldest teenager – but today "100-year-old" Hayley Okines was awarded six GCSE exams.
Hayley, who is one of just a few people in the world suffering from ageing disease Progeria, was awarded C grades in home cooking skills, applied science, art and design, English language, English literature and food technology.
She was awarded a D in maths after studying at Bexhill High School in Bexhill, East Sussex.
Her mum Kerry Okines, of Bexhill, opened the results as Hayley is in hospital in Boston, USA, undergoing treatment.
She said: "I am so proud. I said any grades she got higher than I did she would get £10. I owe her £60.
"I never predicted Hayley would get her GCSEs, it is a huge milestone.
"She's a bit gutted about maths but is now planning to study journalism at college."
"She was Facetime-ing me early this morning from Boston," she continued.
"She was quite blurry-eyed but pleased."
Earlier this month Hayley achieved another milestone – her school prom.
For the first time Hayley, who has no body hair, had false eyelashes.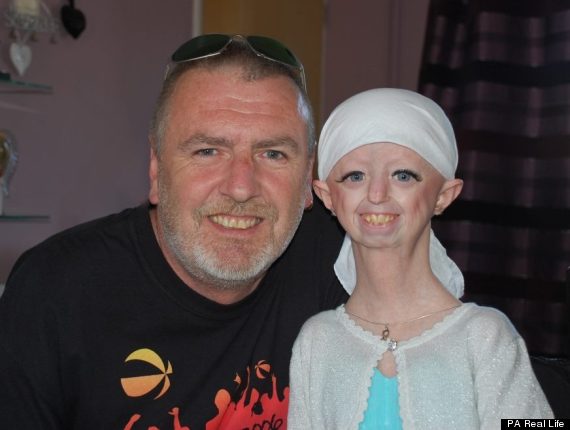 Hayley and her dad before her prom
Hayley was diagnosed with the ultra-rare disorder when she was very young.
Doctors gave her parents, including father Mark, a grim message: "Your daughter will not live to see 13."
Discussing the prom, her mum said: "It was amazing, I never thought she would finish primary school and she looked so beautiful and glamorous."
SUBSCRIBE AND FOLLOW
Get top stories and blog posts emailed to me each day. Newsletters may offer personalized content or advertisements.
Learn more