Blue star Antony Costa is the latest member of the boy band to file for bankruptcy.
His fellow bandmates Simon Webbe and Duncan James have already declared themselves bankrupt, which means 'Celebrity Big Brother' star Lee Ryan is the only member of the band never to have gone broke.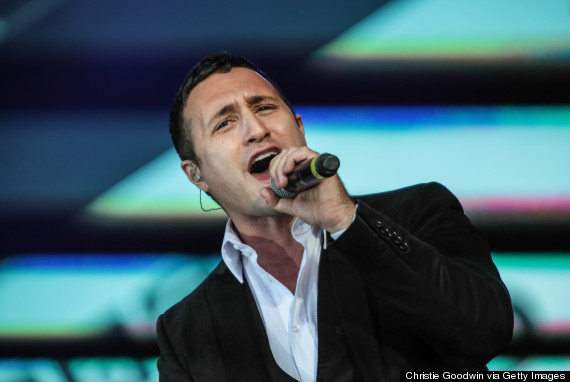 Antony Costa
Antony, whose fiancée gave birth to their baby daughter Savannah in June, says declaring himself bankrupt is the best way to secure the future of his family.
He told The Sun: "I am really proud to be a father and the arrival of my new daughter has made me take a good look at my finances.
"I want to be sure I can provide the best possible future for my family.
"Our former management made a lot of decisions that we as a band have had to be financially responsible for. Whether right or wrong, their personal pursuit in the last two years has led me to instigate proceedings to wipe the financial slate clean and start again.
"I love my family and I love my band, and I look forward to all the exciting things that lie ahead in the near and distant future." Antony (second from left) with his Blue bandmates
Things are looking a lot rosier on the financial front for Antony's bandmate Simon Webbe, who has signed a big money deal to appear on this year's 'Strictly Come Dancing'.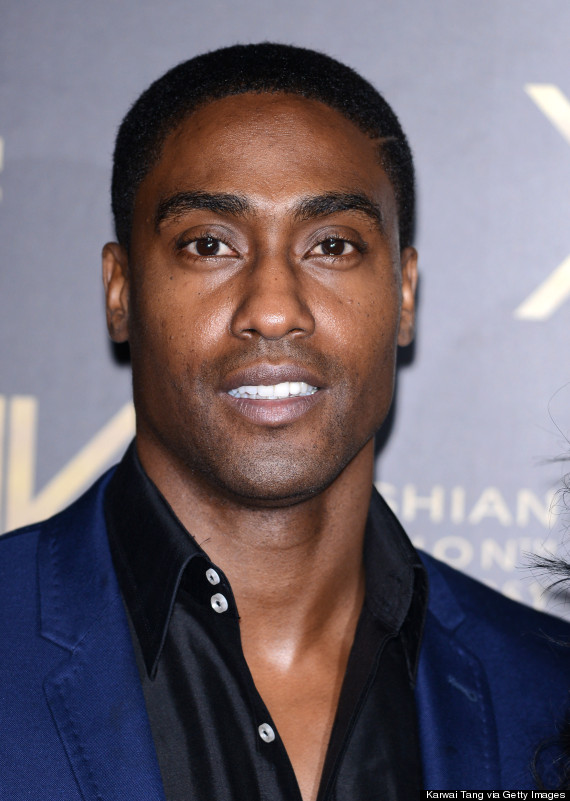 Simon Webbe
Speaking about his turn on the 'Strictly' dancefloor, Simon said: "I am so happy to be joining the team and I cannot wait to get started. I'm hopeful that 'Strictly Come Dancing' will help me to improve on my daddy dancing skills.
"I want to make my daughter proud and no doubt she will be teaching me a pirouette or two along the way."
Despite her fortune for her Atomic Kitten days and various relaity TV appearances, Kerry was officially made broke in 2008 when she failed to cough up the final £82,000 of a £417,000 tax bill. A turn as a housemate on 'Celebrity Big Brother' helped her to finally pay off her debts.

The Westlife star and property investor was made bankrupt in June 2012 when the housing market crashed, and left him owing more than €5.5m (£4.45m) to Ulster Bank and Bank of Ireland.

Martine filed for bankruptcy in in 2013, when she amassed debts of £187,000.

When Stephen defaulted on a mortgage payment in 2009, he filed for bankcruptcy claiming he was $2.3m in debt.

The former 'EastEnders' star was made bankrupt by London's High Court in 2009 after he failed to pay a £20,000 tax bill.

Peter lost a reported $20m in 1992 after a failed attempt to crack America.

Biggins reckons that going into voluntary bankruptcy 15 years ago was the 'best thing that ever happened' to him. The star was forced into it after work offers slowed down.

The boxer owed both the US and British governments $17m in taxes, $750,000 to law firms and $300,000 to limo services and became bankrupt in 2004.

He may be a multi-billionaire, but Donald Trump has filed for corporate bankruptcy four times! However, he has never filed for personal bankruptcy.

Neil entered into an individual voluntary arrangement (IVA) after a property scheme in which he invested collapsed, leaving him millions of pounds in debt.

One hit wonder MC Hammer's living beyond his means meant he was $13m in debt and filed for bankruptcy in 1996.