Lyndam Gregory, who starred in both 'EastEnders' and 'Coronation Street' has died at the age of 59.
The actor was best known for his role as Guppy Sharma in 'EastEnders', which he starred in between 1995 and 1996.
He also briefly appeared in 'Coronation Street' as Sammy Patel in 1983 as well as 'The Archers', voicing the role of Ashok in the long-running BBC radio soap.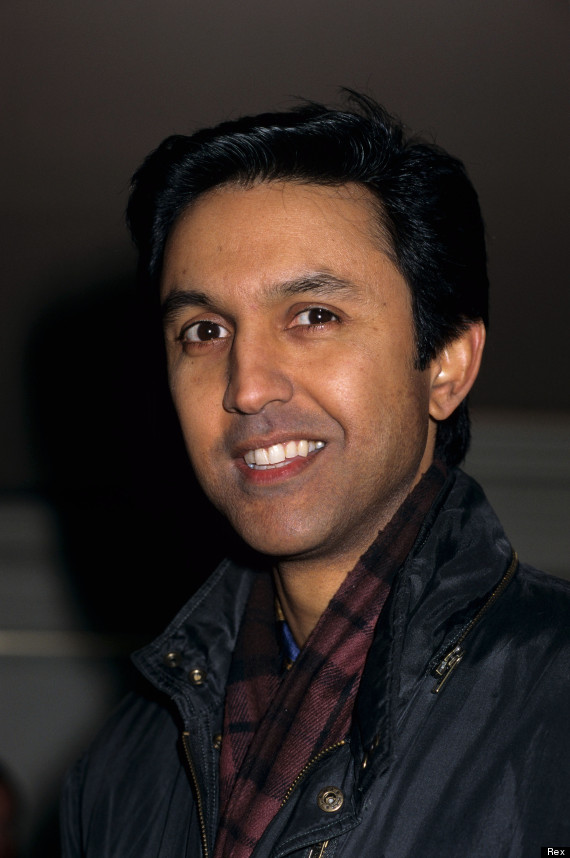 Lyndam Gregory
Other roles included appearances on 'Casualty', 'Surgical Spirit','London's Burning', 'The Bill' and 'Doctors'.
Lyndam's wife, Christine, confirmed the star had lost his battle with lung cancer last week.
She told the Guardian: "Lyndam loved being in the soaps, although the wide audience they attracted meant that many complete strangers would approach him as though they had known him for years.
"He enjoyed filming EastEnders at Elstree Studios because of its association with landmark films."
Born in Darjeeling, India, Lyndam moved to London with his family in the early 1960s and later went on to study at the Webber Douglas Academy of Dramatic Art.
He is survived by his wife Christine and their daughter, Dominique.
RIP: Celebrities We've Lost In 2014
Actor Roger Lloyd Pack died on 15 January 2014 at the age 69 following a battle with pancreatic cancer.

'Dynasty' star Kate O'Mara died at the age of 74 on 30 March 2014.

Peaches Geldof was found dead at her Kent home on 7 April 2014.

L'Wren Scott, fashion designer and Rolling Stones frontman Mick Jagger's longtime girlfriend, was found dead in NYC on 17 March 2014 of an apparent suicide.

HR Giger, the artist who created the 'Alien' movie monster, died at the age of 74 on 12 May 2014.

Bob Hoskins died on 29 April 2014. After his death, his daughter penned a touching blog detailing lessons she learnt from her father.

'EastEnders' actress Edna Doré died age 92 on 11 April 2014.

Mickey Rooneyv died in his sleep from natural causes on 6 April 2013. He was 93.

House music DJ Frankie Knuckles died at the of 59 on 31 March 2014.

Clarissa Dickson Wright died on 15 March 2014 at the age of 66.

Comedy legend Harold Ramis died on 24 February 2014. He was 69.

Iconic child star Shirley Temple died on 10 February 2014 in California. Her cause of death was not released. She was 85.

Actor Philip Seymour Hoffman was found dead of an apparent heroin overdose on 2 February 2014 in New York City. He was 46 years old.

Musician Phil Everly, of the Everly Brothers, died aged 74 in California on 3 January 2014.

English actress Dora Bryan died in July, aged 91.

The 'Ab Fab' and 'Rocky Horror' star died in February, aged 67.

The legendary star of stage and screen died in her sleep in July, at the age of 89.

Robin Williams tragically took his own life this year, at the age of 63.

Actress and model Lauren Bacall died after suffering a stroke in August 2014, at the age of 89.